These 9 Unique Restaurants In Maine Will Give You An Unforgettable Dining Experience
When it comes to food, Maine has plenty to brag about. We're known for our plentiful seafood, our award-winning chefs, and even our tiny, local well-loved diners. While all of these are great, sometimes you're just craving something…well, different. The next time you've got guests in town, skip the lobster rolls and head to any of these unique restaurants in Maine that will provide an unforgettable time.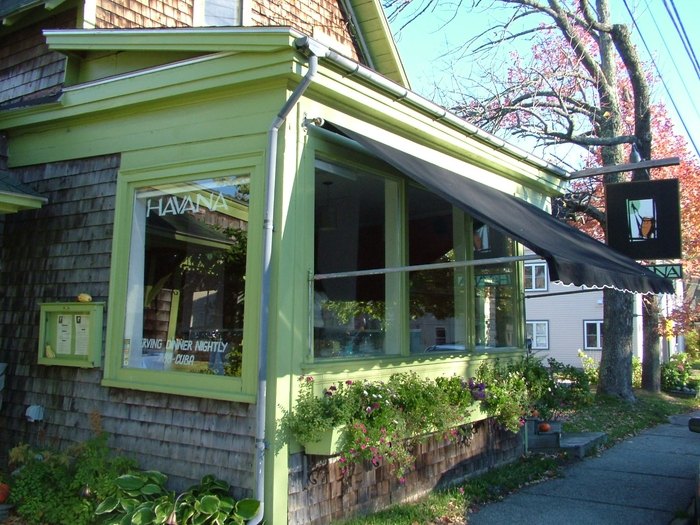 A trip along US 1 will reveal plenty of lobster and seafood options, but you'll have to dig a little deeper to find the truly unique restaurants in Maine. How many of these one-of-a-kind eateries in Vacationland have you experienced? Be sure to tell us in the comments below — we'd love to hear from you!
OnlyInYourState may earn compensation through affiliate links in this article.
Unique Restaurants In Maine
January 27, 2023
Where can I find the best lobster rolls in Maine?
Now that you've learned about some truly unique restaurants in Maine, it's time to focus on one of Maine's most popular dishes: lobster rolls. Thanks to the abundance of incredible, fresh lobster, we enjoy the very best lobster rolls in the world. Wondering where to find some of these delicious treats? Check out any of the following restaurants and you won't be disappointed: Rockport Lobster, McLoons Lobster Shack, Five Islands Lobster Co., Becky's Diner, the Lobster Shack at Two Lights, Greets Eats, C-Ray Lobster, Muscongus Bay Lobster, Bite into Maine, Harraseeket Lunch and Lobster Company, The Travelin Lobster, LLC, Red's Eats, Bob's Clam Hut, Eventide Oyster Co., The Clam Shack, Thurston's Lobster Pound, Stoney Brook Lobster Pound, and The Highroller Lobster Co. Looking for more? Check out our list of restaurants that serve the best lobster rolls in Maine.
The best lobster rolls in Maine are at these restaurants:
Harrasseeket Lunch and Lobster
Where else can I find unique restaurants in Maine?
When it comes to Maine's best restaurants, it's often a good idea to check out those places that have stood the test of time. Some of Maine's most classic restaurants are locally-owned and have been in the same family for generations. For classic Maine dining and loads of charm and hospitality, you'll want to check out any of the following eateries: the Red Barn in Augusta, Portland Lobster Co. in Portland, the Lost Kitchen in Freedom, Morse's Cribstone Grillin Harpswell, the Goldenrod in York, the Kawanhee Inn in Weld, Sprague's Lobster in Wiscassett, the Palace Diner in Biddeford, Crosby's Drive-In in Bucksport, and Taste of Maine in Woolwich. Learn more about these famous local restaurants in Maine.
Some of the most unique restaurants in Maine are:
What's the most famous restaurant in Maine?
Maine has so many famous and beloved restaurants that it's difficult to pinpoint just one. That being said, the Lost Kitchen in Freedom is truly one-of-a-kind. Reservations are nearly impossible to come by, but those who are able to find a seat are rewarded with some of the best food in the state. Tucked away in a tiny town, the remote nature of this restaurant is half of its charm. Some other famous restaurants in Maine include Central Provisions in Portland, A1 Diner in Gardiner, Eventide Oyster Co. in Portland, Red's Eats in Wiscasset, and DiMillo's On The Water in Portland.