Don't Put Away That Coat, As Spring 2023 In Iowa Is Predicted To Be Cold And Wet
It's been a bear of a winter in Iowa, with many parts of the Hawkeye State digging out from hefty snowfall in the bitter cold. But as we turn the corner into February, no doubt many people are looking forward to a warm, welcoming spring that will bring new plants, chirping birds, and opportunities for outdoor recreation. But hold on – you might not want to put away the coat and boots just yet. The Farmers' Almanac, considered the gold standard when it comes to weather predictions, just released an article titled "Soggy, Shivering Spring Ahead". So people should prepare for a cold, stormy spring in Iowa. Spring 2023 is looking like it might go in like a lion – and that lion might be looking to stick around.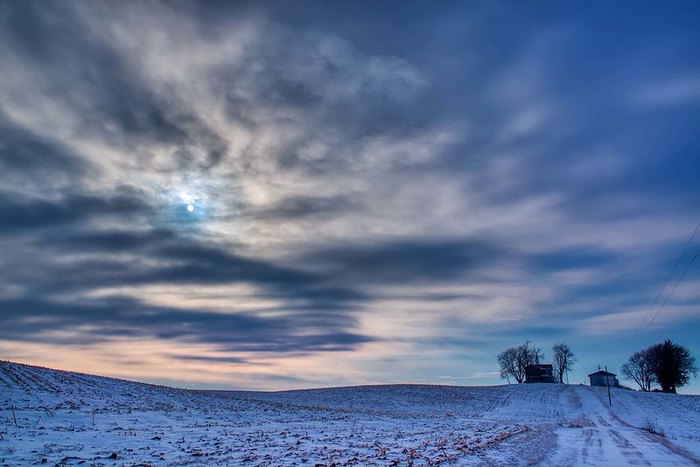 What are your spring plans – and is this rough weather prediction likely to change them? Let us know in the comments section. If you're looking for supplies to get through the tail-end of winter and a cold spring in Iowa, check out our guide to the ultimate winter packing list. If you want to make the most of the cold weather, check out this park that becomes an ice palace in the winter.
OnlyInYourState may earn compensation through affiliate links in this article.