Shop Till You Drop At Shipshewana Trading Place, One Of The Largest Flea Markets In Indiana
Have you been searching for "flea market near me," "flea markets near me," or "best flea market near me?" We don't blame you! Shopping at these unique markets is fun! They are always such a special experience. It's a blast when you get to hunt for the perfect things, combing through aisles and aisles of endless treasures to find things you never thought you would. You might walk in looking for a chair and end up finding the most beautiful art you've ever seen! Enter Shipshewana Trading Place, the biggest flea market in Indiana, located right in the heart of Amish country. You won't believe the size of this place, and you'll have to visit as soon as humanly possible. It really is one of the best flea markets in Indiana! Grab a friend or family member who loves to shop as much as you do and head out to check out the gems available here.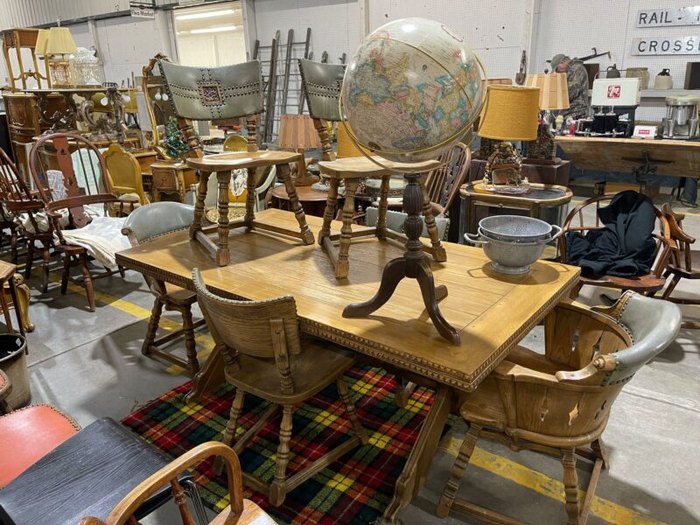 The town itself is full of great shops, excellent dining, and adorable places to spend the night. If you're hoping for a weekend getaway, you've found the perfect spot for one. Shipshewana is a great option for your next staycation with your friends or family, and you can make a whole day out of flea markets and food. This market is one of our favorites, but there are so many epic flea markets around Indiana that you've just got to check out.
What's your favorite flea market in Indiana? Have you gotten to visit Shipshewana Trading Place? What is your favorite item you have picked up? Let us know all about your experience in the comments section. We would love to hear about it!
OnlyInYourState may earn compensation through affiliate links in this article.
Address: Shipshewana Trading Place, 345 S Van Buren St, Shipshewana, IN 46565, USA
Places to Explore in Indiana
March 01, 2023