The 11 Very Best Day Trips You Can Possibly Take In Illinois
As a moderately large state, Illinois is home to so many outstanding attractions, it can be difficult to decide which one to go to on that next three-day weekend. To help you out, we've narrowed down the best day trips in Illinois that you need to check off your bucket list. For anyone who has ever asked that age-old question, "are there any day trips near me in Illinois?" the answer is an unequivocal yes. From those historic places to visit in Illinois down to the natural gems, you'll have your pick of what to explore first. This is your state, folks, so you deserve to explore all of its nooks and crannies. Here are 11 of the best local gems complete with links to all the details.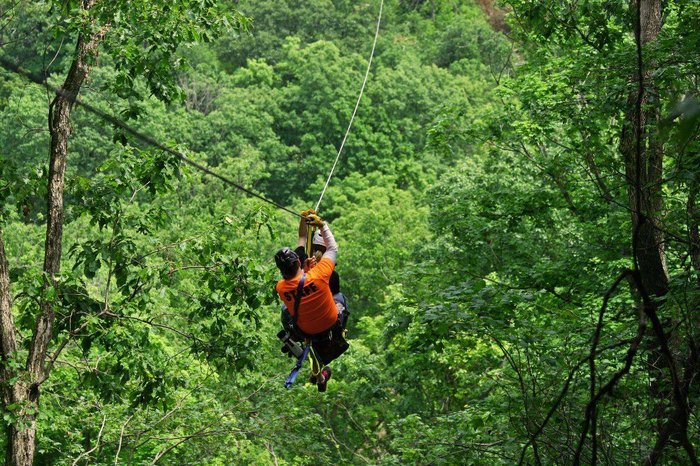 If you love to travel, take one of these 11 Illinois trips that will change your life.
Which of these day trips in Illinois have you taken? Share your photos and experiences with us! We'd love to hear from you in the comments section if you have other must-visit places in Illinois that need to be explored.
OnlyInYourState may earn compensation through affiliate links in this article.
Address: Aerie's Resort in Grafton Illinois, 14 W Main St, Grafton, IL 62037, USA
Address: Villa Kathrine, 532 Gardner Expy, Quincy, IL 62301, USA
Address: Linmar Gardens, 504 S Prospect St, Galena, IL 61036, USA
Address: Blue Sky Vineyard, 3150 S Rocky Comfort Rd, Makanda, IL 62958, USA
Address: Aikman Wildlife Adventure, 125 N Co Rd 425E, Arcola, IL 61910, USA
Address: Alton, IL, USA
Address: Nauvoo, IL, USA
Address: Marcoot Jersey Creamery, 526 Dudleyville Rd, Greenville, IL 62246, USA
Address: Nathan Manilow Sculpture Park, 1 University Dr, University Park, IL 60484, USA
Address: Batavia, IL, USA
Address: Oberweis Ice Cream and Dairy Store, 951 Ice Cream Dr, North Aurora, IL 60542, USA
Day Trips Near Me In Illinois
August 06, 2021
What are the best road trips through Illinois?
Did you enjoy the scenic day trips in Illinois mentioned above? Why not extend those day trips into weekend road trips? There are so many fun road trips you can take in order to see the best of Illinois. Whether it's a haunted road trip through the scariest attractions or a natural wonders road trip, you'll never run out of things to do. Check out this list of the 10 Best Road Trips In Illinois.
What are the coolest attractions in Illinois?
Oftentimes those must-visit places in Illinois are quite simply the coolest. But what's more, is that the coolest attractions in Illinois tend to remain under the radar in many cases. For instance, have you ever visited Wild West Town in Union? How about the Grafton Harbor Floating Winery? Check out these places and more when you read about the 10 coolest attractions in Illinois that not enough people visit.
What one-of-a-kind destinations can I visit in Illinois?
Perhaps you're looking for some historic places to visit in Illinois. Usually, those spots that are rich with history are often one-of-a-kind, as in, that history doesn't just pop up in another state. For example, did you know you spend the night in a former church in Illinois? Not many people did. Or how about a visit to the International Museum of Surgical Science in Chicago? Find this place and more in this list of 13 hidden gems in Illinois loaded with history.