18 Best Hikes in Florida: The Top-Rated Hiking Trails to Visit in 2023
It's always a good idea to get outside for some fresh air, and when you can add hiking to the mix, well, that's even better! Although Florida is better known for its theme parks, cities like Miami and Tampa, its gorgeous beaches, Everglades National Park, and Key West, it should also be known for its hiking trails. If you're looking for outdoor adventure, check out the 18 best hikes in Florida. There's so much beauty to discover and explore throughout the state!
Best Hikes in Florida
Some of the best hiking trails in Florida are also the most popular. From a hike through the Everglades to hikes in the wilderness, check out the best places to hike in Florida.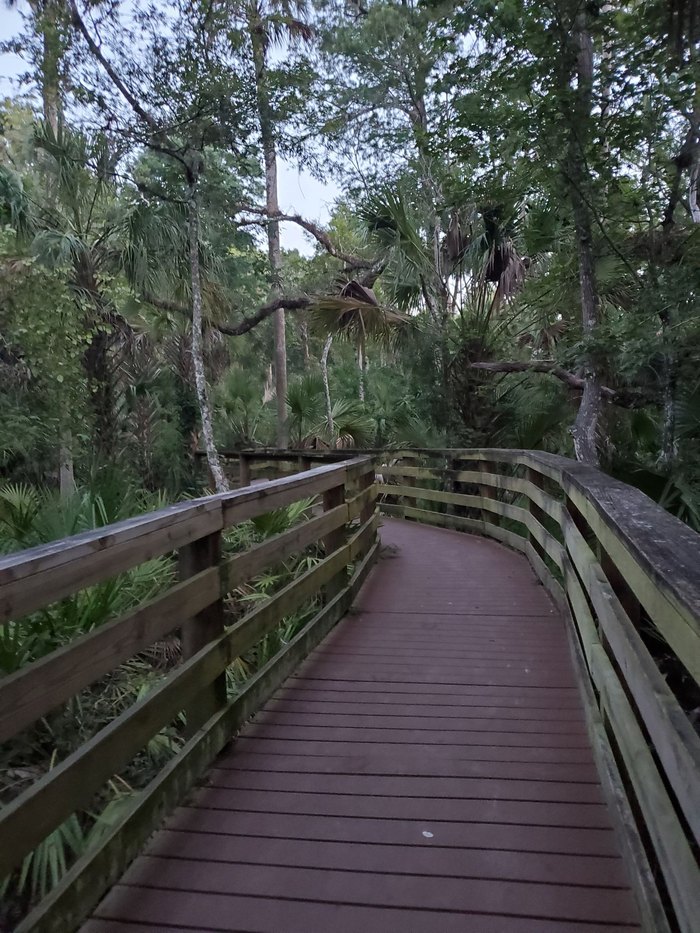 Best Short & Easy Hikes in Florida
Short on time? Prefer an easy trail over a strenuous one? Well, you're in luck because the Sunshine State offers several amazing hikes that are short and sweet, and oh-so scenic! Here are some of the best short and easy hikes in Florida:
Hardest Hikes in Florida
For those who enjoy a challenging hike and/or backpacking, the following adventure trails are for you. With higher elevation gains, these longer treks are meant for those who are physically able to tackle them and come prepared with water, food, and other gear. Here are some of the hardest hikes in Florida:
Best Waterfront Hikes in Florida
Florida is known for its coastal landscape and beaches, so we, of course, had to include a few waterfront hikes on this list! If you're like me and love being by the water, here are some of the best waterfront hikes in Florida:
Best Winter Hikes in Florida
While the weather is mostly good year-round in Florida (it is the Sunshine State, after all), the best time for hiking here during the year is probably winter. Post-hurricane season and once the high heat and humidity are gone, winter provides average daytime temperatures of 62°F to 77°F depending on what part of the state you're in. I think those are perfect temperatures for a long winter hike!
Best Hikes near Tallahassee
Did you know that there are plenty of scenic hikes in and around Florida's capital city? It's true! Check out some of the best hikes near Tallahassee for those times you want to feel as though you're not in the city.
Are you ready to take one of the best hikes in Florida? What are some of your favorite hikes around the state? For trail information and access to additional trail maps around the state, be sure to download AllTrails+.
OnlyInYourState may earn compensation through affiliate links in this article. As an Amazon Associate, we earn from qualifying purchases.
More to Explore
Best Hikes In Florida
Does Florida have good hiking trails?
While Florida is mainly flat, there are plenty of great hiking trails to enjoy the scenery and wildlife as well as some exercise and fresh air. You can also hike through terrain that's not common in other parts of the country like through the Everglades. Here are some of the best places for hiking in Florida;
Everglades National Park: Home to wetlands and swamps, there are trails for just about every hiking level.
Torreya State Park: Overlooking the Apalachicola River, this state park in the Florida panhandle has bluffs as well as ravines.
Big Cypress National Preserve: If you find cypress trees and swamps intriguing, spend some time exploring this otherworldly destination. It also serves as a dark sky park in Florida.
What are the best months to hike in Florida?
To avoid the heat and humidity Florida is known for, try hiking between mid-October through mid-April. Fall through spring are the optimal times to hike anywhere in the state. However, as the Sunshine State, you can really go hiking throughout the year.
Related Articles
Explore Florida