The Florida Trail Is The Single Most Dangerous Hike In The Entire State
When people think about epic thru-hikes in the United States, one that might remain on the backburner is the lesser-known Florida Trail. This thru-hike remains one of the most dangerous hikes in Florida and is not for the faint of heart. But what's surprising is that so many hikers and even Florida residents haven't even heard of the hike! At over 1,000 miles from Big Cypress National Preserve to Fort Pickens at Gulf Islands National Seashore, learn all about the most dangerous hike in Florida.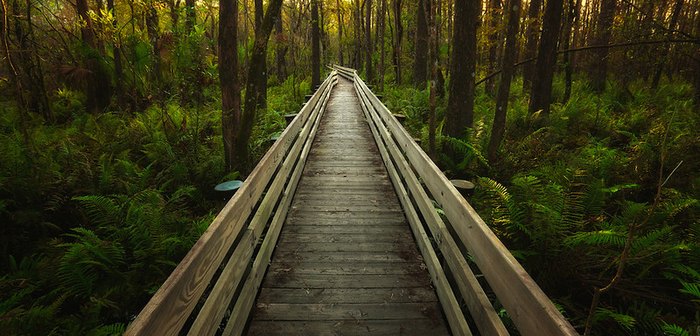 So, what do you think about The Florida Trail? Have you heard about this dangerous hike before? Do you agree that it's one of the most dangerous hikes in Florida? Share with us your thoughts in the comments section! Or if you're looking for more information about this thru-hike, then check out the Florida National Scenic Trail website.
Address: FL-19, Palatka, FL 32177, USA
most dangerous hikes in Florida
January 02, 2022
What are the most beautiful hiking trails in Florida?
Now that you've learned all about the Florida Trail, one of the most dangerous hikes in Florida, it's time to dive into some other remarkable hiking spots in the Sunshine State. Whether you prefer short-and-sweet trails or something challenging and invigorating, you're bound to find a memorable hiking experience in Florida. One of the most beautiful hiking destinations in the state is Ocala National Forest. Nicknamed The Big Scrub, this destination is home to 360,000 acres of breathtaking landscapes. In short, it's a hiking enthusiast's dream come true. From beautiful ponds to cypress and gum swamps, this landmark does not lack variety. Next up on the list would be Withlacoochee State Forest. It's been ranked among the "10 Coolest Places You've Never Been in North America" by World Wildlife Fund, and it certainly deserves a spot on your radar. It's here you'll find beautiful scenery and even caves to explore. Some additional hiking destinations in Florida include Paynes Prairie Preserve State Park, Little Talbot Island, Big Shoals State Park, Bulow Creek State Park, Little Manatee River State Park, Torreya State Park, Big Cypress National Preserve, Osceola National Forest, Collier-Seminole State Park, and Fakahatchee Strand Preserve State Park.
What are the top natural wonders in Florida?
Florida is an outdoor lover's paradise, offering everything from swamplands to coastal views, dense forests, caves, rivers, and everything in between. We're so inspired by Florida's natural scenery, in fact, that we put together a road trip that will lead you to the best natural wonders. Some of the destinations along the way include Falling Waters State Park in Chipley, Florida Caverns State Park, Torreya State Park, Devil's Den, Ocala National Forest, Blowing Rocks Preserve, Everglades National Park, and John Pennekamp Coral Reef State Park. Learn more about the full itinerary when you read our previous article: This Natural Wonders Road Trip Will Show You Florida Like You've Never Seen It Before.
Address: FL-19, Palatka, FL 32177, USA