You Aren't Seeing Triple, These Three Arkansas Chapels Are Remarkably Similar
What do Eureka Springs, Hot Springs, and Bella Vista have in common? Yes, two of them have "Springs" in their names, and they're excellent towns to visit, of course, but there's something else they have in common. All three are home to similar chapels. The facades of these chapels are all slightly different, and the interiors are not identical, but what they have in common is that they successfully unite the beauty of the outdoors with the details of man-made ingenuity and focus on giving visitors a peaceful nondenominational experience in a setting that exalts both the wider natural world and the inner spirituality of their visitors.
Also weddings. All three are fantastic places to hold weddings.
For directions to Anthony Chapel, click here.
You can find Thorncrown Chapel here.
If you want to visit Mildred B. Cooper Memorial Chapel, here are the directions.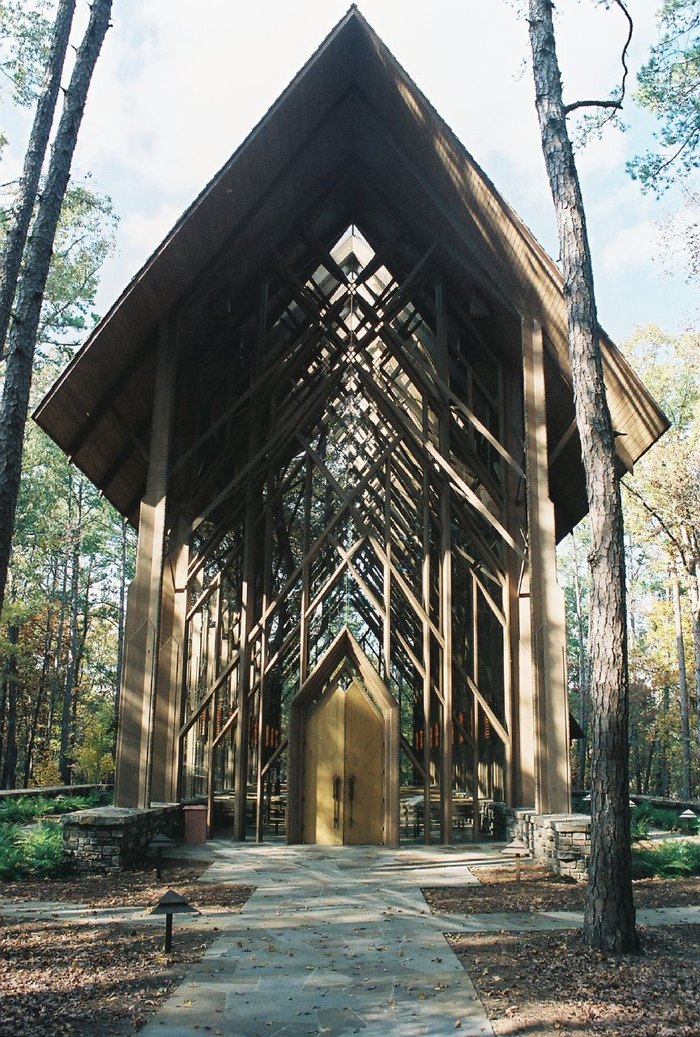 To learn more about Thorncrown Chapel, click here. For Mildred B. Cooper Memorial Chapel, check out this article.
To see the luscious gardens where Anthony Chapel is located, you'll want to read this.
OnlyInYourState may earn compensation through affiliate links in this article.