Take This One-Of-A-Kind Trail For A Bird's Eye View Of Alaska
Follow this trail into the sky for an epically beautiful bird's eye view in the Chugach State Park. Bird Ridge Trail is a vigorous adventure into the mountains of the Chugach State Park. Head up the ridge and follow along the top for truly amazing views, a great workout, and a day in the fresh Alaskan mountain air. As this is one of the first trails to be ready for action, hike in the early summer to see wildflowers carpet the hillsides. You'll love this gorgeous trail in the Chugach State Park, and the bird's eye view of Alaska's beauty from the top.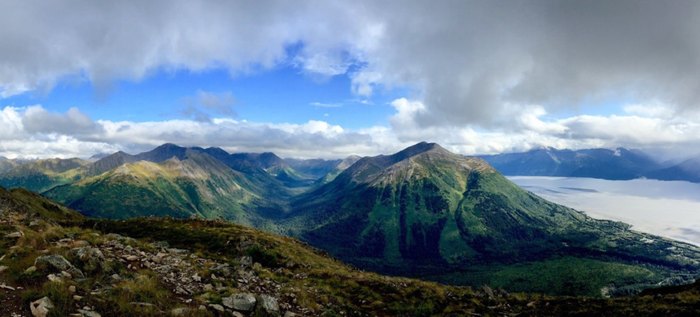 Bird Ridge Trail
Chugach State Park
18620 Seward Highway
Anchorage, AK 99516
Find more information about the Bird Ridge Trail here.
Also in the area, Take This Gorgeous Alpine Trail To Crystal Lakes In Alaska. And for the after hiking celebration dinner, try out The View From This Alaska Restaurant Is One Of The Most Beautiful You've Ever Seen.
Have you been on Bird Ridge? Tell us about it in the comments below!