This Easy Hike In Alaska Is One Of The Most Underrated Trails In The State
When exploring Juneau, there are a lot of stairs and hills to climb. Simply strolling around downtown can feel like you are hiking. But this easy hike is along a rare level walkway that goes just over a mile for a pleasant way to stretch your legs. The Gold Creek Flume Trail heads over a boardwalk of planks and makes this trail fun and accessible for everyone. Take this quick trail when you are in downtown Juneau and experience a piece of the Alaskan wilderness on this smooth and easy hike.
More info on the Gold Creek Flume Trail here.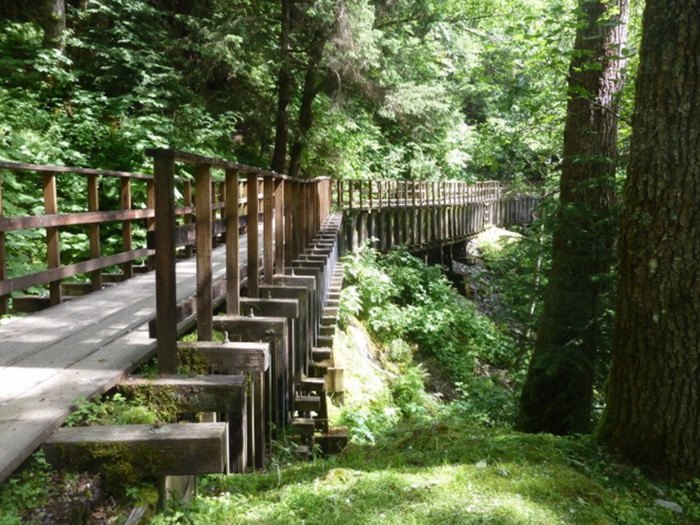 Watch this footage from the trail:

This journey down the trail is accompanied by organ music!

Here's the hike on a rainy day, which is the norm in Juneau:
While in Juneau, try this hike for a quick adventure: This Quaint Little Trail Is The Shortest And Sweetest Hike In Alaska. And We Dare You Not To Fall In Love With Juneau, Alaska After Watching This Incredible Video.
Have you hiked the Gold Creek Flume Trial? Tell us about it in the comments below.