These 7 Waterfall Hikes Are Some Of The Best Hikes in Alabama
Alabama is filled with many beautiful waterfalls. While some of these waterfalls are tucked away and require a hike to reach them, others are hiding in plain sight and only require a short walk. Listed below are seven of Alabama's most beautiful waterfalls. Even though they require a hike to reach them, these are some of the best hikes in Alabama, so you'll most certainly want to add them to your bucket list.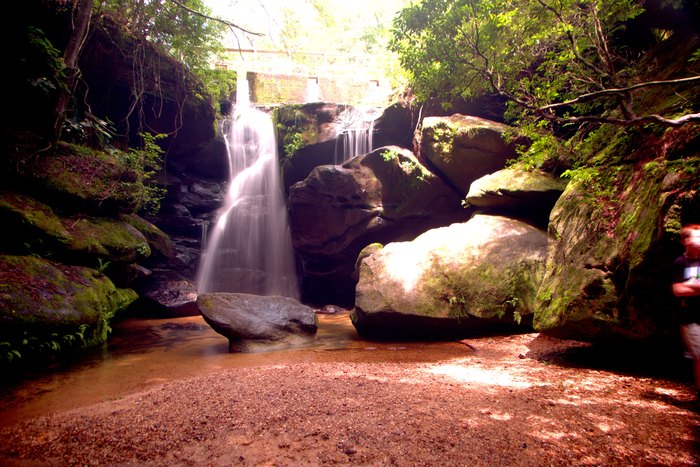 For a list of six easy-to-reach waterfalls in Alabama that require no excessive hiking, click here.
OnlyInYourState may earn compensation through affiliate links in this article.
Waterfall Hikes in Alabama
February 26, 2022
Are these waterfall hikes easy or difficult?
Although the lengths of these hikes are all fairly short and similar, they vary in difficulty. Some are great for all ages and abilities but others may be challenging for some.
Can my friends and I swim at these waterfalls?
Many waterfalls in Alabama are swimmable! If swimming is prohibited, there will likely be a sign posted that says so. Otherwise, you can probably bring your swimsuit and dive in. On this list, Devil's Den Falls, Caney Creek Falls, and Turkey Creek Falls are all very popular swimming holes for locals and tourists alike.
Can I visit several of these waterfalls in one day?
These waterfalls are spread out all over the state. It's probably wise to pick one or two to focus on rather than rush and spread yourself too thin. You don't want to rush beauty! If you're in Birmingham, Turkey Creek Falls and Peavine Falls are both quite close. Dismals Canyon (Rainbow Falls) and Caney Creek Falls are close to each other in the north. If you're in Auburn or Tuskegee, Chewacla State Park and Chewacla Falls will be a great, nearby choice for you.
How should I prepare for these hikes?
Whenever you go on a hike, be sure to tell other people where you're going - just in case. For these hikes, be sure to wear sturdy shoes with good traction because the rocks around the falls can be quite slippery. Also, bring water; these hikes are short but in the heat you're bound to be quite thirsty by the end. Finally, don't forget your camera to take photos of these beautiful sites!