Take These 5 Scenic Country Roads In Wisconsin For A Gorgeous Drive
Sometimes, it's too hot or too cold or you're just too tired to get out and explore the Badger State by foot. Whatever the reason, there's a great alternative – a scenic drive in Wisconsin. Luckily, the state is home to some amazing routes that are brimming with wonderful windshield views. And just to get you out on the road a bit quicker, we've narrowed down the options and put together a list of five scenic county roads in Wisconsin that are sure to deliver as far as stunning scenery goes. Take a look: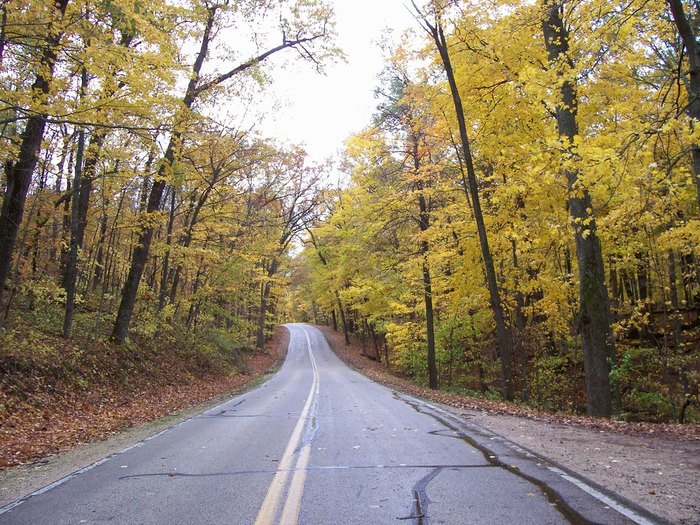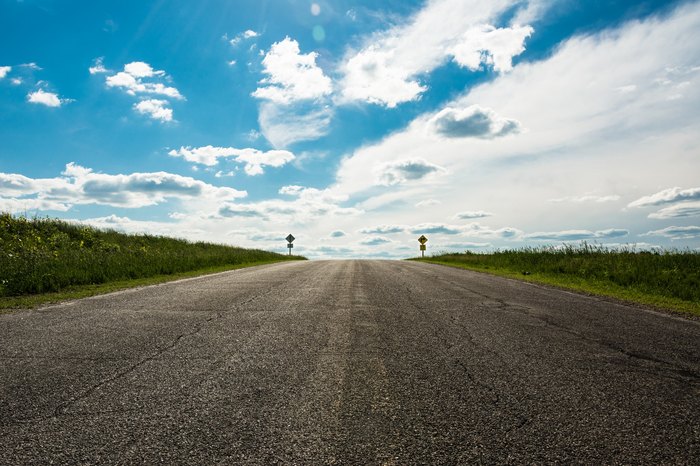 So, did we mention your favorite scenic county road in Wisconsin? Or maybe you know of other spectacular scenic country roads in Wisconsin? Tell us in the comments section below!
Looking for more beautiful places to explore? Click here.
OnlyInYourState may earn compensation through affiliate links in this article.
Address: Kettle Moraine Scenic Drive, Kettle Moraine Scenic Dr, West Bend, WI, USA
Address: Wisconsin 42, WI-42, Two Rivers, WI, USA
Address: Great River Rd, Prescott, WI, USA
Address: State Highway 13, State Hwy 13, Wisconsin Rapids, WI, USA
Address: Scenic Rd, Excelsior, WI, USA
Scenic County Roads In Wisconsin
February 16, 2021
Are there any other can't-miss roadways in Wisconsin?
The roadways mentioned above may be the most scenic, but they're not the only options for a memorable drive in the Badger State. There are plenty of places you can soak in incredible views from the comfort of your own car. The Horicon Marsh Wildlife Area is one such place. In addition to lots of other perks, the area features a 3-mile drive as well as observation parking, so you can take your time soaking in the stunning surroundings. When it comes to scenic drives in Wisconsin, Peninsula State Park doesn't disappoint. During your visit, you'll be treated to bluff and lake views, which can be enjoyed from your vehicle and are especially stunning at sunset.
Where else can I find beautiful scenery in Wisconsin?
Wisconsin is teeming with beautiful sights and scenic spots. One that belongs on your bucket list is Copper Falls State Park. Like a picturesque dream brought to life, the park boasts waterfalls, gorges, lush greenery, and wildlife. St. Peter's Dome State Natural Area is another must-visit for those seeking stunning vistas. At 1,565 feet, St. Peter's Dome offers seemingly never-ending views of the surrounding Chequamegon-Nicolet National Forest. Accessing the dome requires a 4.2-mile hike, along which, you'll find a detour to another incredible site – Morgan Falls, a 70-foot waterfall.
What other scenic spots in Wisconsin can I effortlessly enjoy?
There are lots of waterfalls in Wisconsin, but you'd be hard pressed to find another that's as easy to access as Cascade Falls. Located smack dab in the middle of Osceola, a charming small town in Polk County, you can practically drive right to Cascade Falls, making it one of the best road trips in Wisconsin. The 25-foot waterfall is a great visit year-round, day AND night - and that's because in the evening, the waterfall is illuminated with color-changing LEDs. Learn more about this fantastic fall here.