These 7 Washington Trails Are Ripe For Berry-Picking
The Pacific Northwest is full of spots where wild berries grow freely, and there's really nothing better than picking them yourself and enjoying the fruits of your labor. And if you choose to go huckleberry picking on a hiking trail, you can get some great exercise at the same time. Hit up one of these trails during peak berry season and you'll see what we mean.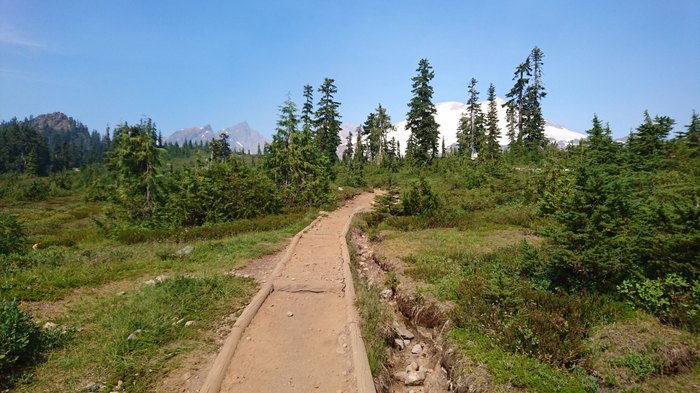 These hikes are all perfect for berry-picking, but they're not always easy. If you're a beginning hiker, start with one of these trails for mere mortals.
OnlyInYourState may earn compensation through affiliate links in this article.
More to Explore
huckleberry picking
What is weather like in the spring in Washington?
Being a west coast state, you would think that Washington would have mild weather with comfortable temperatures throughout the year. However, depending on where you are in the state, the weather can be wildly different. If you are located in the western part, you'll get those mild temperatures, but will also have rain, and that rainy season goes right into the middle of June sometimes. And don't be surprised if you get a little bit of snow toward the end of March. And then there's the oceanic breezes. But on the eastern side, with its pine forests and high desert, temps are much more extreme, with hotter summers and snowier winters, making spring a little cooler. But here, with the rain shadow effect, you don't get as much rain. In a word, no matter where you are in Washington during the spring, be prepared for any and all weather!
What are the best beaches in Washington?
Washington has about 157 miles of Pacific Ocean coastline (and more than 8,000 lakes) within its 71,300 square miles. In Port Townsend, you'll find Fort Worden Beach, part of the 432-acre Fort Worden Historical State Park, a former Army base used to protect the Puget Sound. It features hiking trails, boating,  and biking and has a visitor center and gift shop. There are also two miles of shoreline and a 120-foot dock for fishing. All with the North Cascades as the backdrop. In Ocean Shores, there is Ocean City State Park, which has Pacific Ocean beach access. There are also walking trails, outdoor recreation courts, and camping opportunities. It's also a great place for clam digging during season as well as bird watching. And best of all, you can drive right up onto the beach.
What are the best outdoor adventures in Washington?
While the definition of an outdoor adventure can vary depending on the person, there are three places in Washington that check many (and sometimes all) of the boxes: Mount Rainier National Park, Olympic National Park, and North Cascades National Park. At a little over 236,000 acres, Mount Rainier offers hiking, climbing, bicycling, camping, fishing, and boating. It's also home of the highest point in the state and is a great spot for huckleberry picking. Near Port Angeles, you'll find Olympic National Park, the largest of the three at over 922,000 acres. Among its rocky beaches (73 miles of wilderness coast) and old-growth forest, you'll find ample opportunities for hiking, boating, fishing, backpacking, tidepooling, and camping. Then there is the over 500,000-acre North Cascades National Park located near Sedro-Woolley. Here, you can boat, bike, hike, fish, birdwatch, horseback ride, climb, and camp. Then there are those amazing views of the Cascade Mountains.
Related Articles
Explore Washington