These 9 Alpine Hikes In Washington Will Turn Anyone Into A Nature Lover
Today we'd like to highlight one of our state's most underrated natural treasures: the alpine meadow. Often full of wildflowers and berries by late spring, these gems can be spotted on some of our most popular hiking trails. These nine are especially scenic, so here are the best hikes in Washington for anyone who wants to experience a real-life meadow.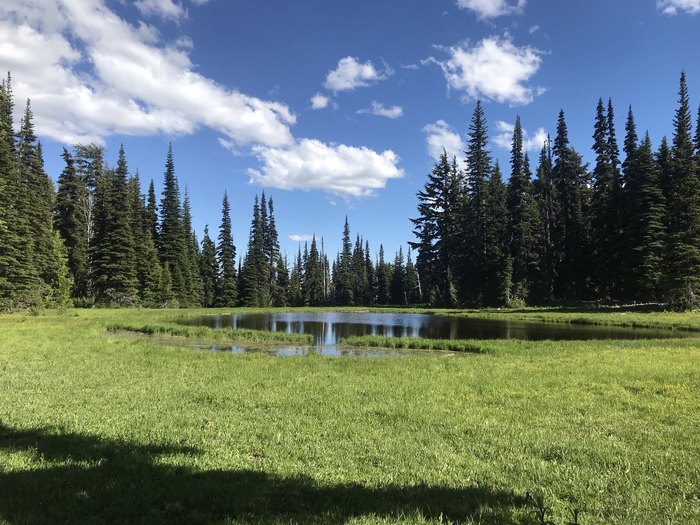 We have so many stunning hiking trails here in Washington. Which trails would you call the best hikes in Washington? This one is another must-do, and tell us about your favorites in the comments!
OnlyInYourState may earn compensation through affiliate links in this article. As an Amazon Associate, we earn from qualifying purchases.
More to Explore
Best Hikes in Washington
What are some of the most popular scenic hikes in Washington?  
Washington is an outrageously beautiful place. From its lush, green forests to its cascading waterfalls, it's easy to see why the most scenic places in Washington are considered some of the most scenic places anywhere! We have a few favorite hikes in Washington that are known for being especially stunning; among the most popular scenic hikes in Washington include Rattlesnake Ledge Trail, within the Rattlesnake Mountain Scenic Area, which features incredible views unlike any other, and the famed Skyline Loop Trail at Mount Rainier National Park, a challenging six-mile trek through incredible terrain that showcases the best of Washington's natural beauty.  
What are the best easy hikes in Washington?  
With nearly 4,000 hiking trails in Washington, many of them are bound to be easy, right? Correct! In fact, there are more than 1,000 hiking trails in Washington rated as easy, like the amazing Marymere Falls Trail, which is 1.7 miles long and leads to one of the coolest waterfalls in Washington state. You'll find that trail at Olympic National Park, as well as another favorite easy trail, the Hoh Rain Forest Hall of Mosses Trail which leads you through a breathtaking rainforest that'll make you feel like you're somewhere far away. Of course, we also have to mention the single most famous waterfall trail in Washington: the Snoqualmie Falls Trail, which you'll no doubt recognize immediately upon completion of the 1.4-mile easy hike.  
What are some of the best hiking trails near me?  
No matter what part of Washington you're coming from, you're sure to find some amazing hiking trails near you! There are many popular hiking trails in Washington that weave all over the state, so you're set in terms of excellent trails without the pain of going long distances. Among the best hikes in Washington that might just be near you are the Maple Pass Loop, at North Cascades National Park, as well as the Enchantments, near Leavenworth. Another favorite is the Boroughs Mountain Trail at Mount Rainier National Park, which is incredible and well worth a trip!  
Related Articles
Explore Washington