This Creepy Asylum In Washington Is Still Standing…And Still Disturbing
The Northern State Mental Hospital in Sedro-Woolley has an absolutely fascinating history. Established in 1909, the hospital was a self-sufficient facility with a number of production buildings – including a 700-acre farm. After it closed down in 1973, the property was handed over to the county to turn into a recreation area. Some parts of the complex are still in use for Job Corps, while other buildings are open for the public to explore. Some have even been lucky enough to tour inside, and have thankfully shared these photos for a closer look at this abandoned asylum in Washington: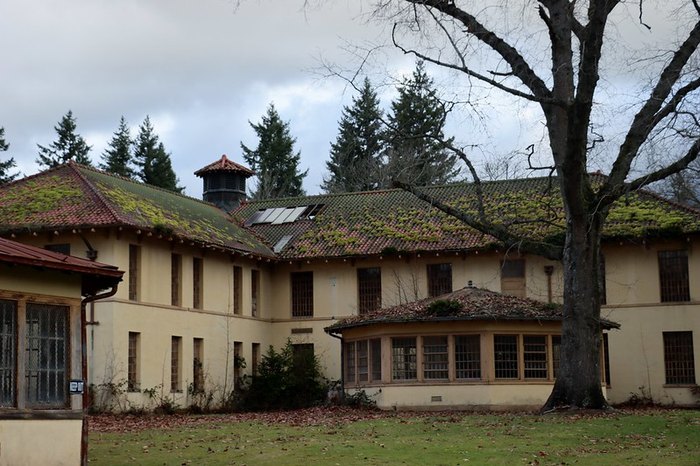 Are you creeped out yet? Have you been to this disturbing abandoned asylum in Washington before? Share your thoughts below.
Address: 25625 Helmick Rd, Sedro-Woolley, WA 98284, USA
OnlyInYourState may earn compensation through affiliate links in this article.
Abandoned Asylum In Washington
June 23, 2021
What are some haunted places in Washington?
Ready to be scared? Numerous locales around Washington are haunted and you are free to visit…if you dare! Cemeteries are always a good start when searching for some paranormal activity. Black Diamond Cemetery in Black Diamond has had reports of people hearing whistling and whispering. That's enough to send chills down your spine! Several historic buildings around the state are also good places to go ghost-hunting. Hotel de Haro of the San Juan Islands has a resident ghost of a woman who wanders the halls as well as an entire family of apparitions that can be often be found in the dining room at sundown. Spooky! Read about these and other haunted places in our article, These 13 Haunted Places In Washington Will Keep You Up At Night. 
Are there any hikes to abandoned places in Washington?
If you love to discover abandoned places and ghost towns, you may want to try hiking to one in Washington. The Melmont Ghost Town Trail in Pierce County leads you directly to an abandoned village. Be prepared though because it's a seven-mile out-and-back trek, although it is fairly easy. When you get to the former village of Melmont, you can explore the grounds where you will see the ruins of a town that once thrived here until the 1920s. 
Are there any road trips to haunted places in Washington?
Your friends here at OIYS have put together a bone-chilling road trip that will take you to some of the most terrifying places around the state. It starts at the Butterworth Building in Seattle which used to be a mortuary (but has since been turned into an Irish pub) and it ends at Tacoma's Old City Hall which consistently experiences unexplained phenomena.
Address: 25625 Helmick Rd, Sedro-Woolley, WA 98284, USA
OnlyInYourState may earn compensation through affiliate links in this article.