These 13 Haunted Places in Washington Will Keep You Up At Night
Whether or not you believe in the supernatural, Washington is definitely home to some seriously spooky places. From abandoned ghost towns to chilling cemeteries, we've got plenty of haunted places in the state. Here are 13 of the most haunted places in Washington State sure to keep you up at night!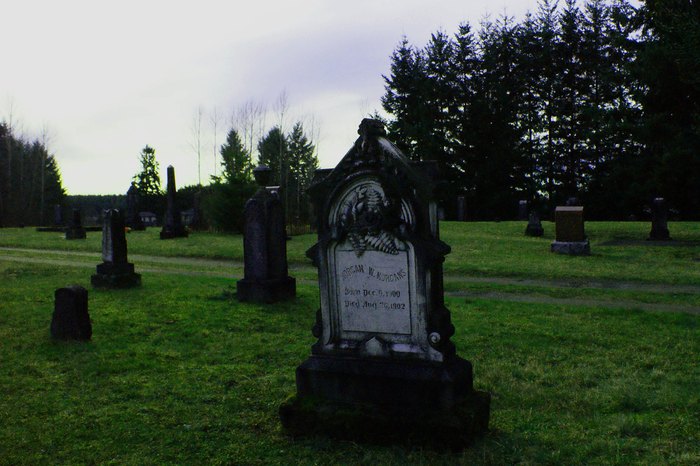 The most haunted places in Washington are not for the faint of heart. So proceed with caution, because you never know what you'll find hiding in The Evergreen State! Are there other creepy places in Washington that you know of or have experienced firsthand? Let us know in the comment section below!
OnlyInYourState may earn compensation through affiliate links in this article.
Most Haunted Places In Washington
May 02, 2021
Does Washington have any ghost towns?
Without a doubt, Washington is home to some of the most beautiful places in the country. But there are also places that have been forsaken and forgotten, abandoned spots that nature has reclaimed, ghost towns where it seems folks just up and vanished. There are countless ghost towns in Washington:
Claquato
Govan
Bodie
Liberty
Sherman
These areas once thrived but have since been abandoned. All that remains in them now are old, decaying structures… and creepy vibes. If you're feeling brave, visit these ghost towns in Washington and see what you can find!
What are some famous ghost stories about Washington?
There are without a doubt some bone-chilling ghost stories in Washington. Some of the most popular include:
The story of Point Defiance Park. As the tale is told, the ghost of a murdered little girl has been seen riding her bike around the park but vanishes if anyone approaches.
Once a hospital In Olympia, The Capitol House Apartments on Sherman Street is a hot spot for paranormal activity. Among the scary observances in the building is a figure rocking in an old chair on the bottom floor.
One of the most reportedly haunted restaurants in Washington is located in Aberdeen, Billy's Bar and Grill. The bar was named after the secretary of the sailor's union, Billy Gohl who had been known to brutally murder sailors after luring them to the bar. It's said you can see the visage of Billy looming behind the bar.
What's the oldest building in Washington?
The oldest building in Washington is also, of course, located in one of the state's most notorious ghost towns. A few facts about the place:
Originally founded in the 1850s, Claquato quickly became a thriving lumber town with a mill.
It continued to prosper until the death of the founder, who sustained fatal injuries falling at the mill in 1864.
About ten years later, Claquato was bypassed by the railroad, which eventually led to the town's abandonment.
There's not much left here anymore, except for a cemetery and this Methodist church - which is the oldest standing building in Washington

.

You can find the remains of this old ghost town in Lewis County, just outside of Chehalis.