Nature Is Reclaiming This One Abandoned Vermont Spot And It's Hauntingly Beautiful
The Hyde Manor was once the crown jewel of Sudbury, Vermont. A massive hotel built with the best materials and furnishings, adding to the list of beautiful and old buildings in Vermont, it was a playground for the wealthy to ski, golf, or gamble the days away.  Not one, but two fires ruined the magnificent structure, making it one of the most abandoned places in Vermont. After five generations of family ownership, the hotel now lies dormant, unsafe for even the bravest of explorers. After years of neglect, nature is finally reclaiming this once grand place, but the stories and history of this stunning abandoned place in Vermont continue to be told.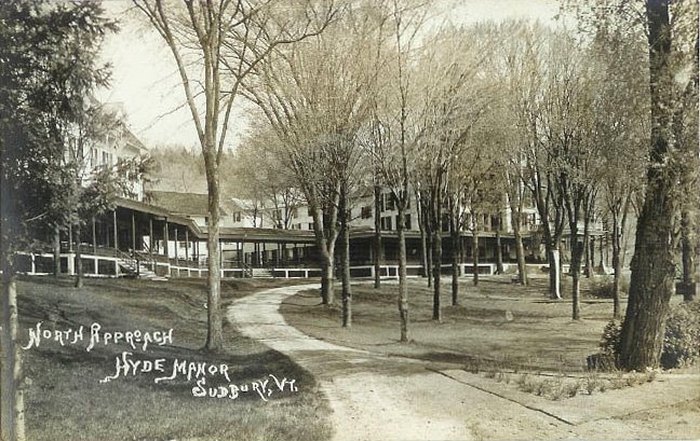 Please note, while the Hyde Manor in Sudbury Vermont may never be revived like it was at its peak, this is not an abandoned property and trespassing is not allowed, nor is it safe. We are fortunate to have these pictures to give you insight to both the story behind this magnificent manor, as well as views of what it has become today.
Vermont history is full of strange and interesting twists and developments. Which creepy or haunted places in Vermont do you know about? Let us know below in the comments section. We would love to hear from you!
Looking for more abandoned places to learn about in Vermont? Check out this abandoned places in Vermont road trip that will take you to some awesome spots.
OnlyInYourState may earn compensation through affiliate links in this article. As an Amazon Associate, we earn from qualifying purchases.
More to Explore
Abandoned Places in Vermont
What are the scariest haunted attractions in Vermont?
Emily's Bridge
Eddy House
There is something about scary and haunted places that is so captivating. From the eerie history to the trepidation you feel when you hear a scary and haunted story, these places will give you an adrenaline kick. Emily's bridge, a bridge that is supposedly haunted by a girl named Emily, is a place that continually haunts Vermonters. The legend has it that she died a horrendous death at the bridge and now her spirit presides around the bridge and haunts those who go to the bridge. Another haunted attraction in Vermont is the Eddy House in Chittendon. The house and the family have a long history of eerie and scary behavior, full of ghosts, haunted rooms, and a terrifying family history.
Can I visit any abandoned places in Vermont?
Here are some great abandoned places in Vermont to visit:
Are there other creepy and eerie towns in Vermont?
Yes! Lewiston and Somerset are two small towns in Vermont that have an eerie and scary history. And perhaps the most well-known town in Vermont for having ghosts and spirits is Stowe. According to locals, several ghost stories have been told about this resort town in the Green Mountains. If you are looking for more abandoned places in Vermont, take a look at this article here of 17 creepy places in Vermont that will haunt your dreams. Explore at your own risk. Happy haunted adventures!
Related Articles
Explore Vermont
Featured Addresses