A Creepy Ghost Town In Vermont, Glastenbury Is The Stuff Nightmares Are Made Of
When manhunts turn up nothing, we often turn to folklore.  However, the original stories are usually founded on a shred of truth, so it makes you wonder about the truth behind the ghost town of Glastenbury in Vermont.  Did the elements and surroundings force the community to leave, or perhaps there was always a dark presence lurking in this ghost town in Vermont?  Let's take a look at some of the mysterious disappearances that have happened in the area, highlighted in this video by Matt Garland.
Check out a bit more history about Glastenbury in a more prosperous time.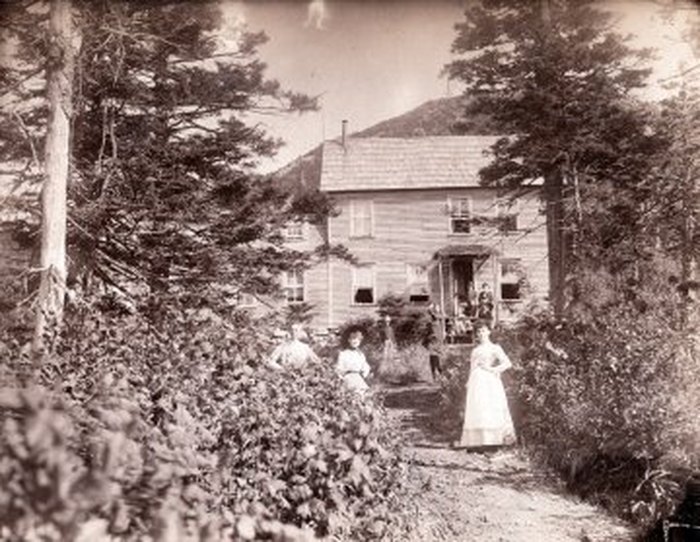 Would you dare hike in a place with so many unsolved disappearances?  Would you wear red? All these Vermont ghost stories make you think about the utterly strange history some of these places in Vermont have.
OnlyInYourState may earn compensation through affiliate links in this article.
More to Explore
ghost town in Vermont
Are there other creepy and eerie towns in Vermont?
Yes, there are. Lewiston and Somerset are two small towns in Vermont that are known for being ghost towns. But perhaps the most well-known town in Vermont for having ghosts and spirits is Stowe. Several ghost stories have come out of this resort town in the Green Mountains. If you are looking for more scary and abandoned places in Vermont, check out this article here of the 17 terrifying places that will haunt your dreams. Explore at your own risk. Happy haunted adventures!
What are the scariest haunted attractions in Vermont?
We all love a bit of adrenaline and scary stories, so why not visit some of Vermont's ghost-haunting attractions. Emily's bridge, a bridge that is supposedly haunted by a girl named Emily, is a place that continually haunts Vermonters. The legend has it that she died a horrendous death at the bridge and now her spirit presides around the bridge and haunts those who come to the bridge. Another haunted attraction in Vermont is the Eddy House in Chittendon. The house and the family have a long history of eerie and scary behavior, full of ghosts, haunting rooms, and a terrifying family history.
Can I visit any abandoned places in Vermont?
Yes, you can. Depending on the area and attraction, you can visit abandoned places in Vermont. Some places will not be safe for entering, but you will still be able to get a glimpse of these places from the outside. Other places, however, you will be able to enter and explore inside. We recommend that you check out this article here about a road trip that will lead you to some creepy abandoned places in Vermont. before visiting abandoned places, make sure you are being safe and responsible. Time to start exploring!
Related Articles
Explore Vermont
Featured Addresses

Glastenbury, VT 05262, USA