11 Truly Terrifying Ghost Stories That Prove Ogden Is The Most Haunted City In Utah
Do you believe in ghosts? Did you know there are haunted places in Ogden? The city of Ogden sure is rich with ghost stories – enough to make believers out of the skeptics, perhaps. This town has a rich history that includes some pretty wild times and even some violence. Read these 11 ghost stories and see if you agree that Ogden is the most haunted city in Utah.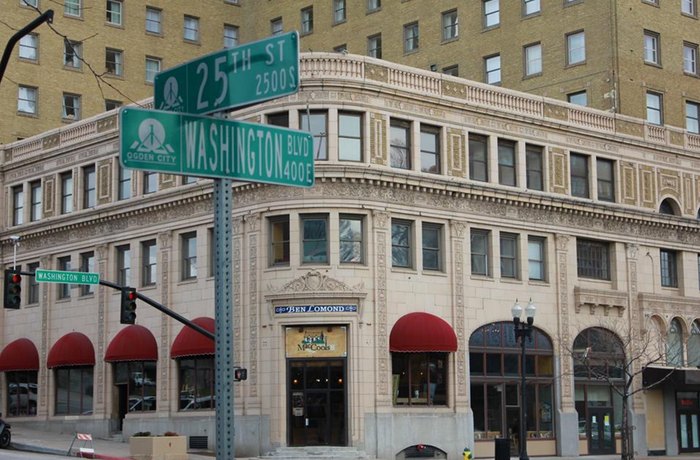 Do you think that these places in Ogden are haunted? Have you ever seen a ghost in this city? What do you think are the most haunted places in Ogden? Let us know in the comments!
If you'd like to explore more haunted places near me, take our Haunted Road Trip. Just make sure you are prepared to be spooked! And take a look at our ultimate road trip packing list and our road trip snack list before you go!
OnlyInYourState may earn compensation through affiliate links in this article. As an Amazon Associate, we earn from qualifying purchases.
More to Explore
Haunted places in Ogden
What is considered the most haunted city in Utah?
While there are many haunted places in Ogden, there is actually one ghost town that is a hot spot for paranormal activity — Latuda. Many Utahns have never even heard of this small town that was founded in 1914 by Frank Latuda, the owner of Liberty Fuel Company. By the 1920s, nearly 400 people called Latuda home but in 1927, two large avalanches occurred, killing many people. The town tried to rebuild but once coal mine production decreased, the town began to dwindle. Today, many people report all types of paranormal activity throughout the abandoned Utah town including the White Lady. She is often seen wandering through the abandoned buildings and is believed to be a widow of one of the miners who died in the avalanche.
What are some haunted places in Utah I should visit?
Do you love all things spooky and creepy? Then, you will love to take this road trip in Utah to some of the most creepy, spooky, and haunted ghost towns in the state. This road trip in particular focuses on the ghost towns just found in the southern part of the state since there are so many. You'll visit towns that are abandoned and known for their paranormal activity like Sego, Widtsoe, Paria, and Old Irontown. If you wish to complete this trip in its entirety, we recommend you plan multiple days to complete the trip as you'll travel nearly 800 miles and it requires 14.5 hours of drive time.
Related Articles
Explore Utah