Spend The Night At Utah's Most Haunted Campground For A Truly Terrifying Experience
Camping near Utah's many lakes is a perfect way to spend a weekend. When it's blistering hot elsewhere, you're cooling off in the alpine forest, or playing in the water of the lake. Gazing up at the plentiful stars, enjoying the peace and quiet of the mountains is an experience unlike no other. However, you might get more than you bargained for — some Utah campgrounds are supposedly haunted. Moon Lake in Utah is a beautiful spot in the High Uintas of Duchesne County. When you visit, you'll enjoy the quiet beauty of this place. But… you might also encounter a ghost at this potentially haunted campground in Utah.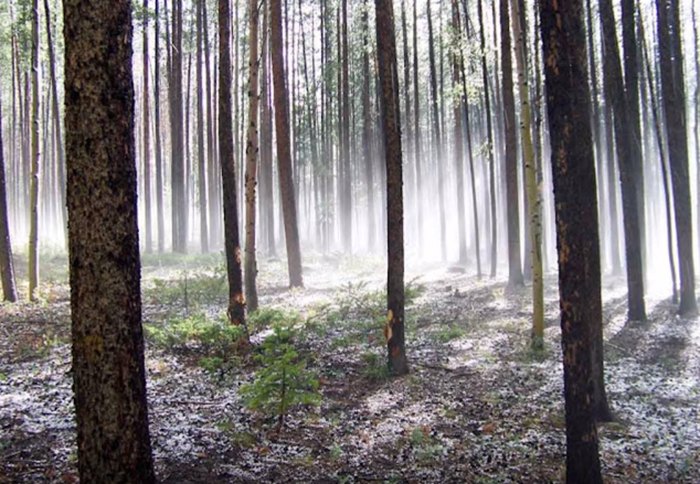 Check out this video about the resort to learn a bit more:
What do you think — is Moon Lake in Utah haunted? Would you dare go camping in Utah at Moon Lake Resort? Interested in hearing more Utah ghost stories? Meet these 11 Utah ghosts.
OnlyInYourState may earn compensation through affiliate links in this article.
Address: Moon Lake, Utah, USA
Moon Lake in Utah
February 25, 2021
What are the most haunted hotels in Utah?
Now that you've learned about the eerie tale of Moon Lake in Utah, you might be wondering what other haunted accommodations are located in the Beehive State. At the top of the list is Silver Fork Restaurant & Lodge in Brighton. It's considered to be one of the most haunted hotels in Utah, and for good reason. Unsuspecting guests who have stayed the night at this eerie landmark have reported unusual occurrences: lights and appliances turning on and off by themselves, mysterious cold spots, and even disembodied whispers. But Silver Fork Lodge isn't the only haunted place to spend the night in Utah. Check out these other notoriously haunted hotels in Utah.
Are there any haunted trails in Utah?
When most people think about hiking in Utah, visions of beautiful canyon trails and mountain peaks typically come to mind. Yet Utah's trails have another side to them also. In fact, some of these trails are notoriously haunted, and you may think twice before taking them. One of the most haunted trails in Utah is Rock Canyon Trail. Those who hike this stunning trail during bad weather or late in the evening report hearing some seriously bizarre sounds.
What are the most beautiful campgrounds in Utah?
So now that you've learned about Utah's haunted campgrounds, you'll be relieved to learn that not every camping site in the Beehive State is riddled with paranormal activity. There are plenty of beautiful campgrounds in Utah to choose from, including:
Alta Campground in little Cottonwood Canyon
American Fork Canyon
Antelope Island
Bear Lake State Park
Bryce Canyon National Park
Calf Creek Campground
Dead Horse Point State Park
Devils Garden Campground in Arches National Park
Fruita Campground in Capital Reef National Park
Goblin Valley State Park