This Abandoned Texas Hospital Was Recently Named The Most Haunted Place On Earth
If you're in the mood to see a ghost, visiting one of the most haunted places in Texas is a surefire way to do just that. The abandoned Yorktown Memorial Hospital was actually named the most haunted place on Earth by The Sun, a UK-based publisher. Complete with long, narrow corridors, sickly green walls, and nearly 2,000 deaths under its belt, this hospital is a hub for paranormal activity. It's open for public tours and overnight investigations, that is, if you're brave enough to visit. To learn more about this haunted Texas hospital, step inside this creepy place with me.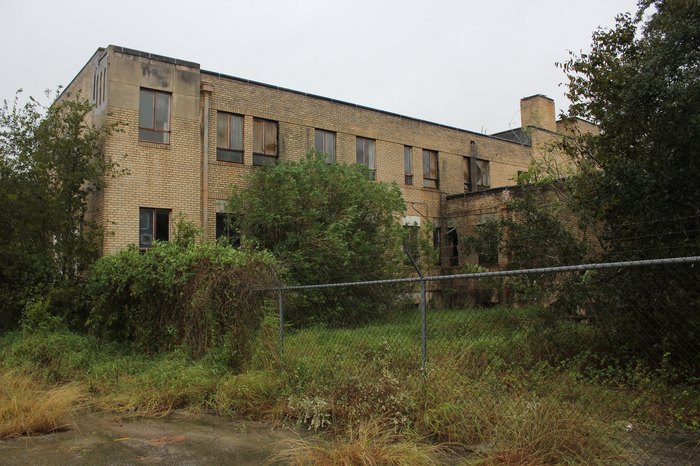 Want to glimpse inside the creepy Yorktown haunted hospital from the comfort of your home? Watch this very dramatic YouTube video by ChellVin TV with a walk-through of this haunted place.
Have you ever dared to step foot inside Yorktown Memorial Hospital? If so, do you agree that it's the most haunted place in Texas? Please feel free to share your thoughts with us in the comments below.
Also, don't forget to check out our previous article for more places in Texas where you're likely to spot a ghost. Or for some extra adventure, here are some of the best ghost tours in Texas that we recommend.
OnlyInYourState may earn compensation through affiliate links in this article.
More to Explore
Most Haunted Places In Texas
In addition to Yorktown Memorial Hospital, what two other abandoned places in Texas will send shivers up your spine?
Besides Yorktown Memorial Hospital, there are several other abandoned places located throughout Texas that are sure to send shivers up your spine. We've listed two of these abandoned places in Texas below.
1. Baker Hotel in Mineral Wells
The Baker Hotel in Mineral Wells is the most well-known abandoned place in Texas. After achieving great success, it shut its doors in 1972. It was a very popular place to stay during the 20s and 30s because of its healing waters. While the hotel was still in operation, the owner's mistress was seen diving from the balcony after people found out about their affair. Today, you might see her ghost as you're walking the grounds.
2. Stewart Mansion in Galveston
Stewart Mansion in Galveston was once owned by an affluent family. It was built on an ancient pirate burial ground, which could be the reason why the family abandoned their beautiful home. Many people believe the spirits were getting revenge for the family stealing their land.
What's one of the most chilling Texas ghost stories that's ever been told?
Many Texas ghost stories have been told over the years. One of the most chilling ghost stories revolves around Old City Cemetery in Galveston. This is the oldest cemetery in Galveston, and it's much spookier than other cemeteries in the area. For example, graves are stacked on top of each other. It's also made up of seven different cemeteries. Because these seven cemeteries were merged together, Old City Cemetery is believed to be haunted by spirits that were disturbed. Old City Cemetery is also the final resting place of Elize Roemer Alberti. In 1894, Alberti poisoned her four children and took her own life after she was sent away to the San Antonio Asylum. Surprisingly, she's buried in the same plot as her four children.
What are some ghost towns in Texas that are worth visiting?
If you're searching for ghost towns in Texas, then you'll be happy to know that there are quite a few that you should explore. Here are some of the ghost towns in Texas that are worth visiting.
Terlingua

, Brewster County

Lobo, Culberson County

Indianola, Calhoun County

Medicine Mound, Hardeman County

Glenrio, Deaf Smith County

Barstow

, Ward County

Winkelmann, Washington County

Catarina, Dimmit County
Be sure to read our previous article to discover more about these ghost towns in Texas. 
Related Articles
Explore Texas
Featured Addresses

Yorktown Memorial Hospital, 728 W Main St, Yorktown, TX 78164, USA