The Abandoned Water Park In Texas That Won't Be Seeing Any Visitors This Summer
When we think of water parks, we often imagine children frolicking around with smiles on their faces, long lines for every ride, and laughter everywhere we go. We don't usually think of desolation and pure creepiness, but the now-abandoned Water Wonderland between Midland and Odessa is exactly that. The rides are still fully intact, adding to the spookiness because you can almost picture people actively enjoying their day before disappearing right in their tracks. Wondering if there's a such thing as abandoned waterparks in Texas? The answer is yes – there is – and they're creepy.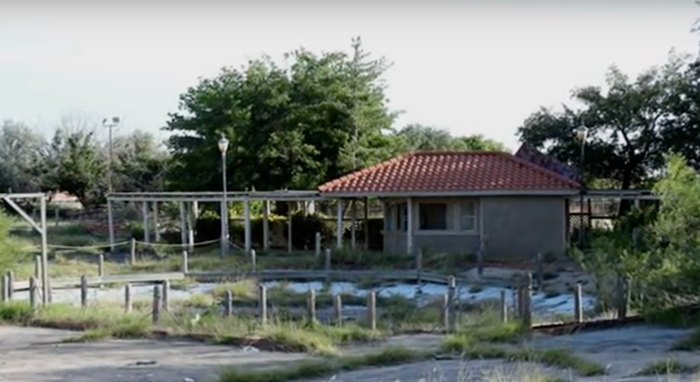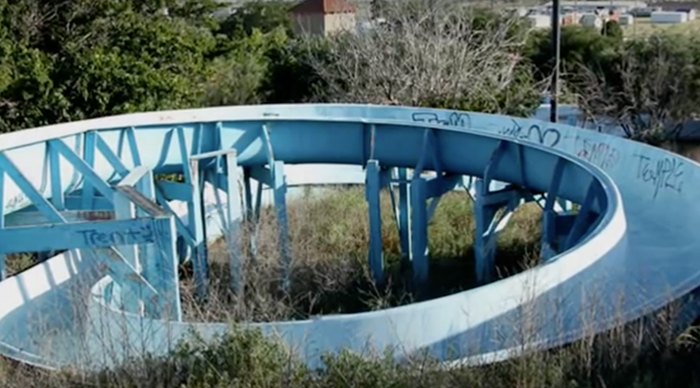 Take a look at this video of Water Wonderland as it stands today and imagine yourself amidst the eeriness:
Did you ever go to Water Wonderland before it was abandoned? Are there any other abandoned water parks in Texas that you're aware of? Let us know.
If you find you can't get enough of the amazing abandoned places in Texas, you might want to check out this epic abandoned Texas road trip that'll lead you to some truly fascinating (and eerie) hidden gems.
OnlyInYourState may earn compensation through affiliate links in this article.
Abandoned Water Parks in Texas
February 01, 2023
Are there any creepy abandoned water parks in Texas? 
This might seem like an oddly specific question, but yes, there are abandoned water parks in Texas - as well as abandoned amusement parks in TX, too. Some of these include creepy spots such as:  
Water Wonderland, in Midland-Odessa – abandoned since 2003

 
Adventure Pointe, in Texas City – abandoned since 2019

 

Aquarena Springs, in San Marcos – abandoned since 1996

 
Learn more about one of our favorite creepy abandoned places in Texas! 
What are some truly creepy abandoned places in Texas? 
Naturally, with as large as Texas is, there are thousands of abandoned places peppered all over the place. Some of the most notorious abandoned places in Texas are:  
The Aldridge Sawmill in Zavalla, destroyed by fire and closed in 1919

 

Baker Hotel in Mineral Wells, easily the most famous abandoned hotel in TX

 

The Bexar County Juvenile Home in San Antonio, the site of plentiful suffering during its time as a facility for troubled and orphaned youth

 

The pool at what's left of the Branch Davidian cult compound in Waco

 
Learn more about some of the downright creepiest places in Texas. 
Where are some of the creepiest places in Texas? 
Texas is a state where creepy things seem to happen with a strange frequency if you ask us. There are a notorious number of creepy places in TX, including places like:  
Yorktown Memorial Hospital – abandoned since 1982

 

The town of Old Town Spring – most buildings are abandoned and the whole place is said to be haunted

 

Woman Hollering Creek – said to be one of the many lurking spots for infamous Mexican spirit La Llorona

 
Learn more about some of the most haunted places in Texas!