These 15 Iconic Foods In Texas Will Have Your Mouth Watering
Everything is better in the Lone Star State, and that includes Texas food. There are certain foods that automatically make you think of Texas when you eat them: barbecue, chicken fried steak, and queso to name a few. Some of the best food in Texas just can't be made quite the same anywhere else, so they've essentially become symbols of our state and some of the most popular foods in Texas. When it comes to Texas food, every resident of the Lone Star State knows and loves these 15 iconic dishes.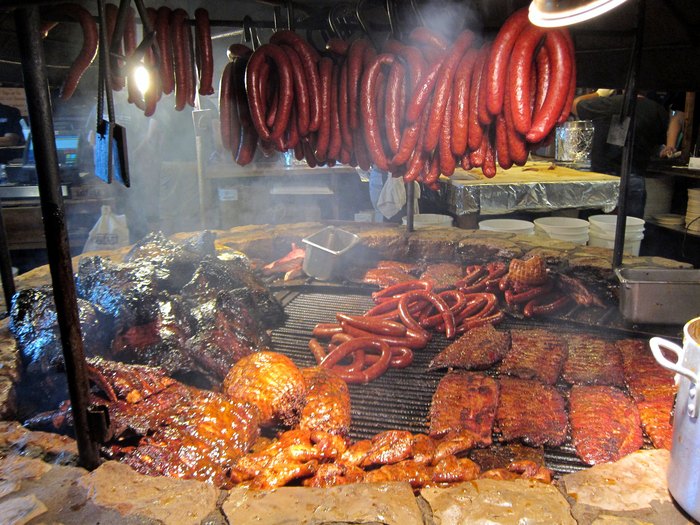 Ah, all our favorites in one post. Now we're really craving some good chips and queso. What's your favorite Texas food? If you were asked, "What food is Texas known for," how would you answer? What other dishes are among the most popular foods in Texas? Tell us!
It's not just Texan food that makes the Lone Star State unique. We've also got a language all our own. Not so sure? Check out these words and phrases only people from Texas will understand.
OnlyInYourState may earn compensation through affiliate links in this article.
Texas Food
May 26, 2022
What are the local favorite restaurants in Texas?
There are lots of great restaurants in Texas, including the Blue Bonnet Café in Marble Falls. In business since 1929, it's a longtime local favorite known for its good food and friendly service. Not just a local favorite, though, the eatery has won several accolades, including being named the "best hole-in-the-wall diner" in Texas.
What are the most highly rated restaurants in Texas?
One of the most popular restaurants in Texas, Cattleman's Steakhouse in Fabens serves up a dining experience like no other. The large family-style restaurant is nestled on a working ranch, which means guests are treated to a western atmosphere, along with some of the best and biggest steaks in Texas.