10 Small Rural Towns Near Nashville That Are Downright Delightful
These rural areas near Nashville have true southern charm. It's here that you're treated with kindness and sincerity, where you'll have the ability to invest in people that really, truly want to invest in you. Small towns, big hearts – that's what we love to say. Nashville may be fun if you're looking to hang out in the city – but these small towns? They're where the heart is.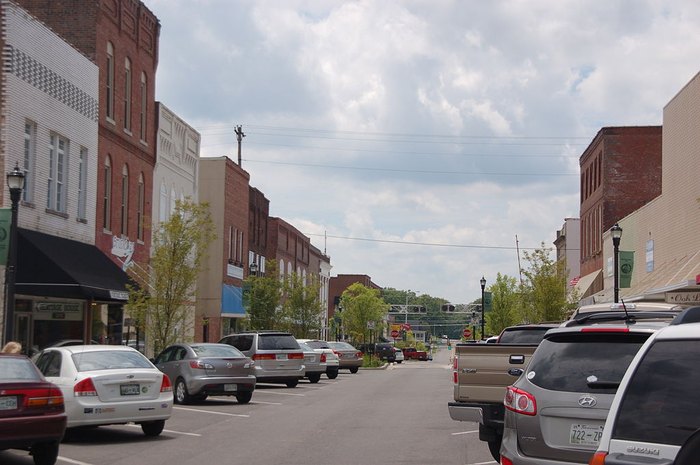 We really love the rural areas near Nashville – and all the towns around it. Plus, here's a list of things that folks miss about Nashville.
Address: Watertown, TN 37184, USA
Address: Bell Buckle, TN 37020, USA
Address: Springfield, TN 37172, USA
Address: Leipers Fork, TN 37064, USA
Address: Ashland City, TN 37015, USA
Address: Columbia, TN 38401, USA
Address: Nolensville, TN 37135, USA
Address: Lebanon, TN, USA
Address: Sewanee, TN, USA
Address: Dickson, TN, USA
Rural Areas Near Nashville
June 12, 2022
Are there any great small towns near Nashville for a weekend trip?
Nashville is a fantastic city, but sometimes you want to get away from the hustle and bustle and relax in a place with a slower vibe. A weekend trip to one of the great small towns near Nashville might be just what you need to recharge your batteries. You have lots of choices when looking for the perfect trip. Franklin is famous for its Dickens of a Christmas Festival, Lynchburg is home to the Jack Daniel's Distillery, and a visit to Pulaski can include a tour of Milky Way Farms. You can't go wrong with a trip to one of the picture-perfect small towns near Nashville!
Are there any haunted small towns near Nashville?
There are so many interesting small towns near Nashville that are worth a visit, but the town of Adams, Tennessee, will require a bit of bravery. Adams is said to be haunted by a poltergeist who is credited with not only the haunting of a family but the death of their father. The Bell family heard strange noises, choking sounds, and chains in their house shortly after moving in. As a result, the poltergeist became known as the Bell Witch. You can now tour the Bell Witch Cave and Cabin in Adams and see for yourself if this apparition still haunts the area.
Address: Watertown, TN 37184, USA
Address: Bell Buckle, TN 37020, USA
Address: Springfield, TN 37172, USA
Address: Leipers Fork, TN 37064, USA
Address: Ashland City, TN 37015, USA
Address: Columbia, TN 38401, USA
Address: Nolensville, TN 37135, USA
Address: Lebanon, TN, USA
Address: Sewanee, TN, USA
Address: Dickson, TN, USA