Here Are The 7 Best Mountain Towns In Tennessee You Can Actually Afford To Live In
Life in the Tennessee mountains is pretty darn sweet, and you'll find no shortage of affordable mountain towns in Tennessee if you're considering relocating. The entirety of Tennessee is pretty affordable, but when it comes right down to it, there are a few places scattered across the state you'd rather live in than others. With the Great Smoky Mountains to the east, we wouldn't blame you for wanting that gorgeous mountain view out your bedroom window, so we found ourselves a few fantastic Tennessee mountain towns that are perfect for puttin' down roots in the south. Do you call any home?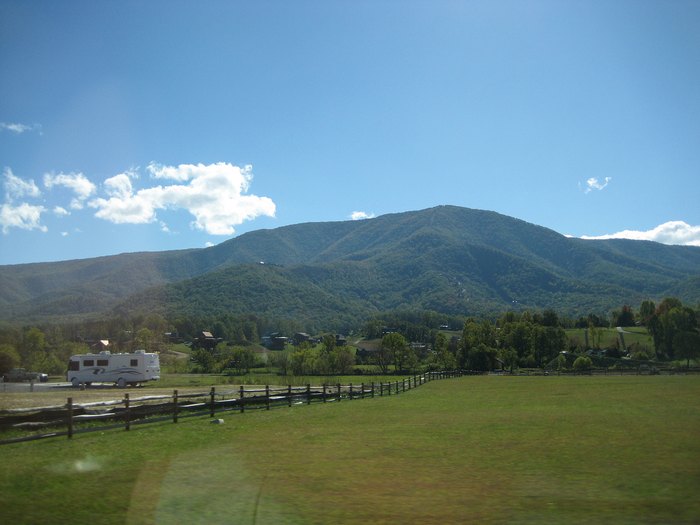 Have you been to any of these affordable mountain towns in Tennessee? What do you think are the best mountain towns to live in Tennessee? Let us know in the comments! Continue to explore your beautiful home state with a visit to a Tennessee covered bridge.
OnlyInYourState may earn compensation through affiliate links in this article.
Affordable Mountain Towns In Tennessee
June 02, 2022
What are some of the best small towns in Tennessee?
We've just highlighted some of the best mountain towns to live in Tennessee, but there are also a whole lot of gorgeous small towns in Tennessee that deserve a look, too. Spring Hill is absolutely adorable and perfect if you want to live in a charming small town yet be within just 45 minutes of the big city (Nashville). Bell Buckle earns props for its old-fashioned charm and historic homes. However, it's perhaps best known as the site of the annual RC Cola and Moon Pie Festival, a must-visit no matter where in the state you live. With less than 10,000 residents, Pulaski boasts an adorable downtown that offers a peek at yesteryear. If you want to be within easy driving distance of Memphis, look no further than the darling town of Arlington. With its many parks, it's especially popular with nature lovers.
What are the oldest towns in Tennessee?
History buffs will find that our beautiful state is an oasis. The oldest towns in Tennessee deserve a spot on everyone's bucket list, too. Just outside of Nashville, Franklin dates back to 1799 and is perhaps best known for its adorable downtown. If you're looking for an affordable town in Tennessee in which to live, this isn't it. Franklin is an extremely expensive area. Elizabethton also got its start in 1799. Rutledge is just a few years older, incorporating in 1797; it's a tiny town of less than 1,000 residents. Knoxville got its start in 1791, and it's a gorgeous mountain town in Tennessee that's worth a visit or, if you're looking to relocate, an affordable destination. If you're craving life in an old-fashioned town that's a throwback to yesterday, you'll discover plenty of such small towns in Tennessee. Ripley, Rogersville, and Pikeville all look as though they've stepped straight off of an old-fashioned postcard.