16 Wildly Famous Restaurants In Nashville That Are Totally Worth The Hullabaloo
Nashville has made a name for itself in recent years as a foodie city, and we can understand why. There are so many famous restaurants in Nashville. With the influx of newcomers and transplants, the solidarity of southern food has been reignited into a revolution of the tastebuds. Here are seventeen famous places to eat in Nashville that have been lauded across the country – and they're well worth the attention. How many have you tried?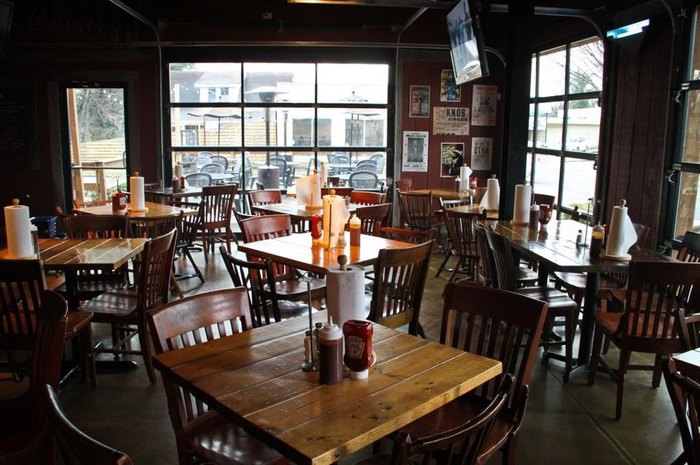 Nashville's food scene will continue to evolve as it does. What a fun time to be in the city. Keep your eyes open for new and classic places to eat in Nashville! Have you been to any of these iconic Nashville restaurants? Let us know in the comments below.
Need a laugh? Here's a list of things no self-respecting Tennessean would EVER do. It's sure to garner a chuckle!
OnlyInYourState may earn compensation through affiliate links in this article.
More to Explore
Famous Nashville Restaurants
What are some iconic places to eat in Nashville?
As mentioned in this article, you'll be hard-pressed to find a place more iconic than the Loveless Cafe. It's been around since 1951 and it simply feels special to boot.
The Bluebird Cafe is pretty special too. Many folks who became country music stars began playing here before they were known. Great songwriters are known to try out their new songs here before selling them to stars. You might see someone on their way to fame, and you'll definitely see and hear folks sharing their talents while you are there.
Tootsie's Orchid Lounge is pretty special. It's not really known for the food, but places like this nourish the soul. Some country music's greatest icons have played here and bands are still doing their best to live up to the legacy. It's very busy these days, so you might want to visit early and grab a drink and a bite to eat. Look around and think about all the amazing things that have happened there. Maybe you'll want to stay all night.
What are the most child-friendly Nashville restaurants?
When we are on the road and a child needs to eat, there is one surefire win: Old fashioned burger places that sell ice cream. There is always something they'll like and the promise of dessert makes the whole situation better. 
Bobby's Dairy Dip has been a tried and true stop for many families since 1951. It's legendary for a reason, and the adults win here as well. You'll love it.
Elliston Place Soda Shop is one of those places that gives the feeling of walking back in time. It opened in 1939 and is still in the same location. You'll find all the usual southern-style food you'd expect from an old Nashville eatery, and it also has lots of ice cream. Your children will love the food and dessert— and you will too. 
If you have other ideas about places to eat with your children, be sure to share them. I know I'm always on the lookout. 
Related Articles
Featured Addresses