12 Things Everyone In Nashville Should Avoid At All Costs
If you've ever lived in Nashville, then you know it's one of the greatest cities in the south – hands down. We're known for our fantastic music scene, our ever-growing entrepreneurial climate, and fantastic business opportunities for the young and the restless. With a city this great, we have to have a *little* something to stay away from…right? If you have ever wondered, "what should I avoid in Nashville," well, here are 12 things we think you should start with: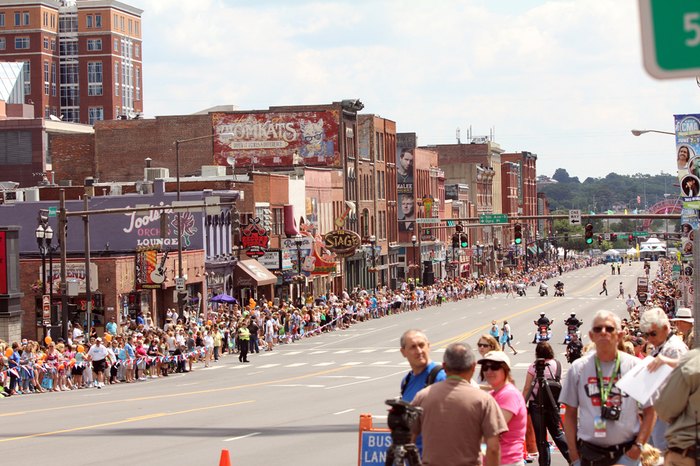 Anything you would add to the list of what not to do in Nashville? Feel free to share below!
For a list of things to *not* avoid in Nashville, be sure to check out these 11 hidden attractions locals love!
OnlyInYourState may earn compensation through affiliate links in this article.
More to Explore
Life in Nashville
What's living in Nashville like?
Living in Nashville is such a wonderful place to call home! Nashville is known for its music scene, delicious barbecue, booming healthcare industry, and diverse culture. In addition to being absolutely beautiful and full of southern hospitality, Nashville is full of superlatives. It's been voted one of the best places to live in the U.S., and one of the best places to retire by U.S. News & World Report. It's affordable: the cost of living in Nashville is 3% lower than the national average, housing prices are 9% lower than the national average, and utility costs are 10% lower. Oh, and the weather here is pretty perfect: there are four seasons, but winters tend to be mild -- and if you love fall foliage, you'll find some of the best in the country here!
Check out this list that spells out why living in Nashville is the best.
What are some must-do things for tourists in Nashville?
The must-do things for tourists in Nashville can get very busy and crowded, but there are some places that are worth battling the crowds to experience:
The Five Points district in East Nashville
Third Man Records
Dutchman's Curve
The 5 Spot in East Nashville
Radnor Lake in South Nashville
United Record Pressing
These are all must-do things for tourists in Nashville attractions that aren't your standard "tourist trap" destinations -- they're a bit more under-the-radar, and more authentically Nashville than some of their more well-known counterparts.
What are some hidden gems that only locals in Nashville know about?
When it comes to hidden gems in Nashville, there are quite a few. Locals in Nashville know that:
The best pizza comes from Slim & Husky's Pizza Beeria.
HeyRooster General Store is an under-the-radar, Insta-perfect gem.
East Nashville Farmers Market is the best local farmers market (and less crowded than the Nashville Market).
Love Circle is the perfect place for a scenic picnic.
Dino's is *the* place in Nashville for burgers and fries!
Related Articles
Featured Addresses