Nobody Talks About This Abandoned Sanatorium Decaying In The South Carolina Woods
South Carolina's history with plagues is no more apparent than it is in the ruins of the long-shuttered tuberculosis sanatorium now boarded up, abandoned, and decaying in a wooded, vine-covered area of a health complex in Columbia, known as State Park. It was here in 1938 that a new sanatorium opened providing 238 much-needed beds for those suffering from the infliction of this condition with no cure. For many, being diagnosed with TB was a death sentence, but at the very least it meant being sentenced to quarantine at one of the state's scattered "sans," short for sanatoriums. But even those were often overcrowded and the wait time was insufferably long. Come along as we explore this sad, in many ways, yet also fascinating South Carolina tuberculosis sanatorium that is so much a part of the state's history.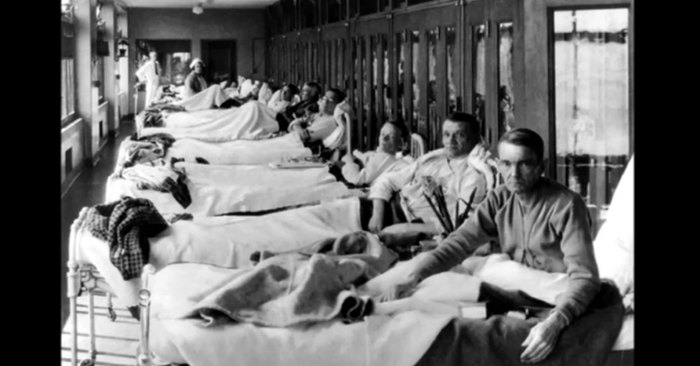 Were you surprised to learn about this sanatorium in South Carolina? Or better yet, have you already been there? If so, what did you think?  We'd love to read about your experiences in the comments section below.
You can learn more about the interesting abandoned places in South Carolina on this road trip itinerary.
For other things to see, do, and explore in South Carolina, check out this video:
OnlyInYourState may earn compensation through affiliate links in this article.
Address: Columbia, SC, USA
Adventures in South Carolina
January 31, 2023
Where can we find other abandoned places in South Carolina?
The Boynton House - Built in the 1800s by the renowned Boynton family who were immigrants from England, this farmhouse was abandoned during the Great Depression.
Castle Pinckney – Located in Mt . Pleasant on Shute's Folly, which is an island in Charleston Harbor, it was formerly an important Civil War defense fortress and today a national park.
Atalaya Castle – This winter home for a wealthy industrialist was quite the talk-about back in the day for its 30 rooms and pens that held all manner of primarily four-legged creatures.
Read on about other abandoned places in South Carolina.
Where can we find small towns In South Carolina>
Ninety Six – Its early history dates back to that of the Cherokee Native American tribe that was the original inhabitants. It also played a role in the Revolutionary War.
Newberry – It is known for its scores of buildings listed on the National Registry of Historic Places, each one providing unique insights into the history of the town and the state.
Edgefield - This charming small town has earned a reputation as a quasi-artist colony and it also has many beautiful antique shops.
Explore other wonderful small towns In South Carolina.
Where can we find hiking trails in South Carolina?
Forty Acre Rock Heritage Preserve in Kershaw – The trails here traverse through a wide range of biodiversity in this 2,267-acre preserve and are popular year-round.
Congaree National Park in Hopkins - Hikers can enjoy more than 25 miles of hiking trails, and an extensive boardwalk in this beautiful park which is home to the oldest bottomland hardwood forest in the country.
Foothills Trail in Oconee Co – Take in the wildlife such as white-tailed deer, black bears, and bald eagles as you trek through this very extensive 75-mile trail through what is called the Blue Ridge Escarpment.
Traverse along other hiking trails in South Carolina.