The Creepiest Hike In South Carolina Takes You Through The Ruins Of An Abandoned Plantation
Historians and scholars of architectural ruins, this hike is for you. Tucked away in an old plantation in Hilton Head you can take a short trail leading you straight into the past. This might be the creepiest hike in South Carolina because some say the area is haunted. Yes, the Stoney Baynard ruins may hold more history than simply walls and foundations. In addition to your camera, bring a tape recorder and see what sounds you might capture in this supposedly haunted corridor to one of the more interesting haunted places in South Carolina.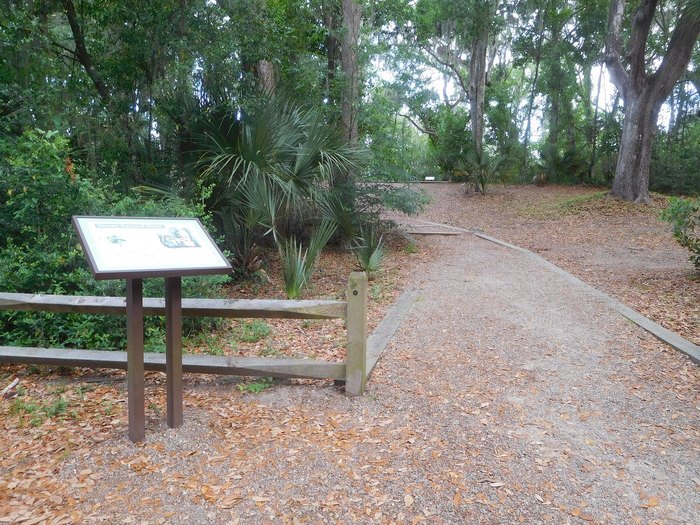 Here are the surviving ruins of the foundation of the domestic slave quarters. Before the Civil War, two families of slaves lived in a 336-square-foot wooden house built on these footings.
Are you ready for one of the most unique hikes in SC? Take the creepiest hike in South Carolina if you dare, but be prepared to chase away a few ghosts. Go see what others are talking about, and then share your adventure with us.
OnlyInYourState may earn compensation through affiliate links in this article.
Address: Stoney Baynard Ruins, Plantation Dr, Hilton Head Island, SC 29928, USA
Even more haunted places in South Carolina
January 02, 2023
Are there any haunted houses in South Carolina?
South Carolina is rich in history, so, of course, there are definitely a few houses that are considered haunted. From old plantation homes to haunted hotels, there are plenty of abandoned structures to explore if you are feeling adventurous. Here are a few haunted houses in South Carolina for your next ghost-hunting expedition:
1. South Carolina Lunatic Asylum: Columbia, SC
2. Admiral's House: Charleston Naval Base
3. Baynard Plantation: Hilton Head, SC
4. Cypress Garden Ruins: Monck's Corner, SC
5. Hell's Gate/Oakwood Cemetery: Spartanburg, SC
6. The Abandoned Mansion: Santee, SC
7. Old Train Buildings and Trestle: Smoaks, SC
8. Salem Black River Church: Sumter, SC
9. Greenville's Tuberculosis Hospital: Greenville, SC
These are only a few of the haunted places in South Carolina. Read the full list of 15 spooky sites in SC. Then plan a road trip to check out as many of them as you dare.
What are the hiking trails that lead to ancient ruins?
The Stoney Baynard ruins aren't the only ancient ruins you can find on a hiking trail in South Carolina. In fact, we have seven hiking trails that lead to ruins for you to explore on your next spooky adventure hike. Here are a few of the hiking trails in SC that lead to ancient ruins:
1. Fire Tower Residence: Greenville, SC
2. Landsford Canal: Catawba, SC
3. Old Railroad Trestle: Alston, SC
4. Old US Highway 378 Bridge: McCormick, SC
5. Saluda Mill: Columbia, SC
6. Whitestone Springs Resort ruins: Spartanburg, SC
Read more about these hiking trails to old abandoned ruins in South Carolina. Then set out on an adventure like a famous archaeologist seeking long-lost treasure.