Keep Your Eyes Peeled, Thousands Of Hummingbirds Are Headed Right For Ohio During Their Migration This Spring
When spring arrives in Ohio, is there anything more beautiful? Yes. Yes there is: hummingbirds. Thousands of joyful, colorful hummingbirds. This spring, Ohio is expected see an influx of thousands of these beautiful little birds in late April during their annual migration. The hummingbirds will soon be easy to spot in quiet yards (especially those with feeders!) all across the country. If you're wondering, "When will hummingbirds arrive in Ohio?" — read on!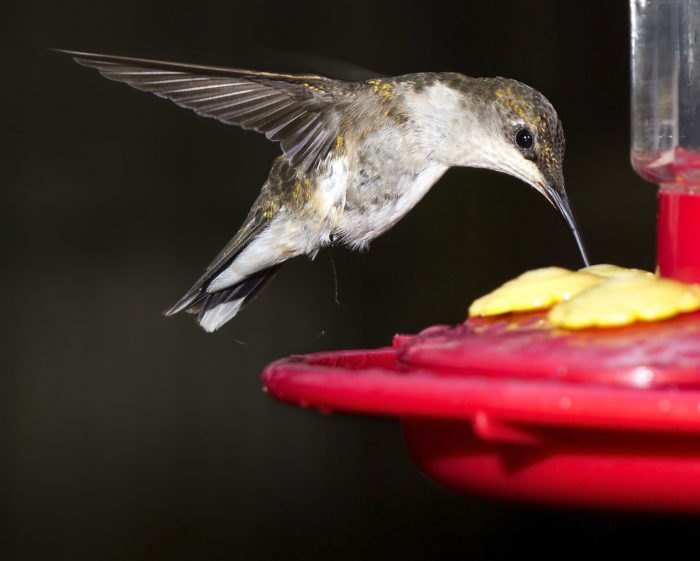 Now that we've answered the question, "When will hummingbirds arrive in Ohio?", it's time to prepare for their arrival! Share your thoughts, hummingbird photos and experiences with us in the comments below!
And if you're feeling major spring vibes, be sure to check out this butterfly house in Cleveland — it's stunning!
OnlyInYourState may earn compensation through affiliate links in this article.
When Will Hummingbirds Arrive In Ohio?
February 17, 2021
When will hummingbirds arrive in Ohio?
The annual hummingbird migration is one of the most charming things to experience, and luckily, here in Ohio, we don't have to wait too long. According to hummingbird-guide.com, the hummingbirds are expected to arrive in Ohio around the fourth week of April. Of course, this is Mother Nature we're talking about — so we advise having your feeders and cameras ready earlier in the month! Mother Nature doesn't always adhere to a strict schedule.
What's spring like in Ohio?
Spring in Ohio is absolutely glorious. After a long, grey winter, Ohioans are ready to embrace longer, sun-filled days and milder temperatures. But it's not always predictable: we have been known to get snow in March and April, or have wet, chilly, rainy springs that rival the Pacific Northwest! Some days, in fact, we'll experience all four seasons in one 24-hour timespan. We'll wake up in the morning to frost on our car windows and bundle up as we head out into a winter morning. By the afternoon, we'll have peeled off our layers and seriously start thinking about turning on the A/C! But all in all, spring in Ohio is full of blooming flowers and trees (the blooming cherry blossom trees are stunning), and the sound of kids running around outside.
Where are some beautiful places to hike in Ohio?
During spring in Ohio, everyone wants to be outside. Luckily, The Buckeye State is full of picture-perfect places to hike that will get you excited to hit the trails. Here are 10 Ohio hiking trails to get you started; it includes some of our very favorite places in the state, such as Hocking Hills State Park and Oak Openings Metro Park. And if you're in the Cincinnati area, you should definitely check out California Woods Nature Trail, one of our favorite hidden gems.
OnlyInYourState may earn compensation through affiliate links in this article.