Visit The 18 Very Best Restaurants In Ohio For Unforgettable Meals
A restaurant bucket list is a wonderful thing to have, and if you have yet to make one of your own, you can use our list of the best restaurants in Ohio as a jumping off point! All throughout Ohio there are delicious, unique eateries offering one-of-a-kind cuisine and atmospheres. The following are 18 of our favorite restaurants in the Buckeye State and they are arguably the best places to eat in Ohio. Don't believe us? Well, we think you should make a point to try them all before you die. (You can thank us later.)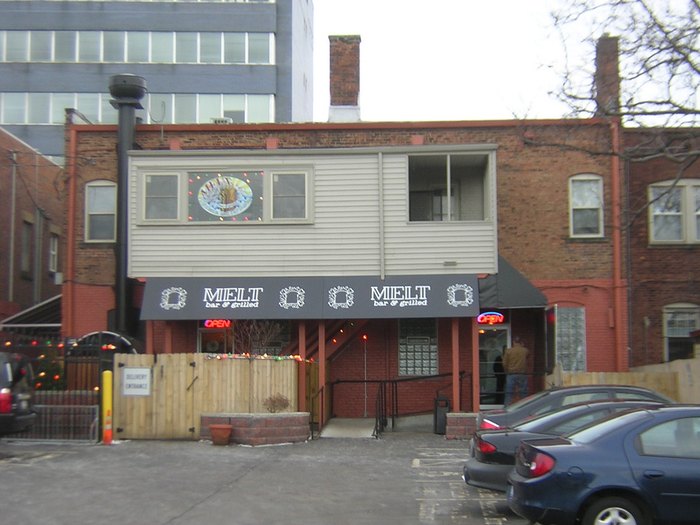 Have you been to any of these restaurants? What (and where) is your picks for the best places to eat in Ohio? Share your thoughts, recommendations and experiences with us so we can add to the list of the best restaurants in Ohio!
For more delicious, under-the-radar places to dine in Ohio, check out our previous article: These 14 Little Known Restaurants In Ohio Are Hard To Find But Worth The Search.
OnlyInYourState may earn compensation through affiliate links in this article.
Best Restaurants In Ohio
November 15, 2019
What are the best restaurants in Cleveland?
Cleveland is arguably home to some of the most unique restaurants in Ohio. From upscale rooftop dining to humble mom and pop joints, there's a little something for everyone. You'll also find delicious German and Eastern European cuisine in Cleveland. Some must-try restaurants in the Cleveland area include Pier W, Sokolowski's University Inn, The Greenhouse Tavern, Pickle Bill's Lobster House and Slyman's Restaurant. In the summer months, there's plenty of patio dining as well. For a list of unassuming yet delicious restaurants in Cleveland, check out our previous article: 9 Unassuming Restaurants To Add To Your Cleveland Bucket List.
What are the best restaurants in Cincinnati?
Some of the most legendary restaurants in Ohio are hiding in the Queen City. From scenic riverfront restaurants to family-friendly eateries, there's plenty to choose from when you can't quite decide. A few must-try Cincinnati area restaurants include Boca, The Precinct, Primavista, Eli's BBQ and Moerlein Lager House. (Of course, you have to try some Skyline Chili, too.) There are also some must-try seasonal restaurants, such as The Root Beer Stand. To view a list of family-friendly restaurants in Cincinnati, check out our previous article: Here Are The 11 Absolute Best Family-Friendly Restaurants In Cincinnati. 
What are the best restaurants in Columbus?
When you find yourself in the middle of the state, it can be overwhelming and difficult to decide where to dine out in Ohio. The Columbus area is home to some of the most delicious restaurants. The variety is wide and the cuisine is one-of-a-kind in our state capital. For your Italian cravings, try Marcella's. For some exotic ethnic cuisine, try Barcelona Restaurant and Bar. For gourmet-style hot dogs that are downright mouthwatering, try Dirty Frank's Hot Dog Palace. Other must-try Columbus area restaurants include Schmidt's Sausage Haus und Restaurant, Milestone 229, Jack & Benny's and The Top Steakhouse. For a list of some of the most unique restaurants in Columbus, check out our previous article: These 10 Unique Restaurants In Columbus Will Give You An Unforgettable Dining Experience.