Space Aliens Is An Extraterrestrial-Themed Restaurant In North Dakota And It's Everything You've Ever Dreamed Of
Infinite greetings, earthling! Are you, by chance, seeking an out-of-this-world dining experience unlike any other you'll find on your home planet? In that case, dear human, please consider a visit to one of the most stellar themed restaurants in North Dakota (that IS what you beings call this place, yes?) known only as Space Aliens Grill & Bar, where your tastebuds might just blast off upon your first bite of its tasty human cuisine.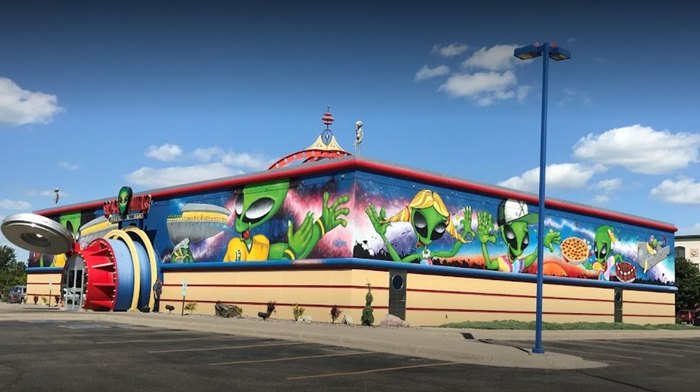 At the time of this writing, there are two Space Aliens locations in North Dakota: one is in Bismarck, and the other is in Fargo. Earthlings ought to make sure they visit the official Space Aliens Grill & Bar website for locations, menu, specials, and more. What do you think, earthling? What are your favorite themed restaurants in North Dakota? You may inform us of your choices by filling out this form.
OnlyInYourState may earn compensation through affiliate links in this article.
Address: 1840 45th St S, Fargo, ND 58103, USA
Address: 1304 E Century Ave, Bismarck, ND 58503, USA