Not Many People Realize This Incredible Temple Is Hiding In New Jersey
New Jersey has some truly unique spots but I was absolutely blown away when I discovered this. It's not the kind of place you'd expect to find in New Jersey, but here it is – an architecturally stunning gem with cultural and religious significance. This striking site is a Bochasanwasi Akshar Purushottam Swaminarayan Sanstha (BAPS) Mandir. In its simplest terms, it is a Hindu temple and cultural complex.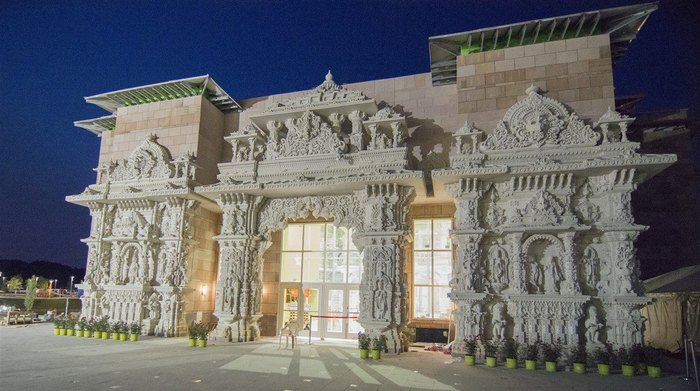 The temple is located at 112 North Main Street, Robbinsville. Mandir hours are 9 a.m. to 7:30 p.m. daily. To learn more, visit BAPS.org. To explore the site, enjoy the video below. Around 7 minutes long, the footage features an up close look at art and architectural details – it is undeniably mesmerizing.

The fact that this beautiful building is in my backyard blows my mind. Of course, it's not the only gorgeous place in the Garden State. For some natural beauty, check out this New Jersey hiking trail that was selected as one of the most stunning in America.