8 Unforgettable Road Trips To Take In New Jersey Before You Die
New Jersey may be a small state, but that just means it's easier to explore. Wherever you are, you're never far from the forest, the beach, the mountains. While it's wonderful to pick any destination and just go, one of the best ways to enjoy all we have to offer is via road trip. Here are 8 unforgettable New Jersey road trips that you absolutely should take – the adventurer in you will appreciate it. Then be sure to use our ultimate road trip packing list so you have all the essentials when you set out on your adventure!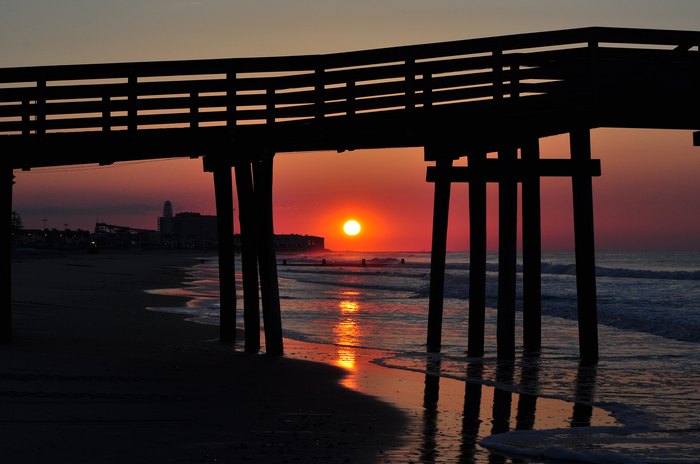 For more details on a particular road trip, click that trip's number to go to the original article. From there, click on the link (where it says "Google Maps") below each map image to open an interactive version in a new window. Which New Jersey road trip do you think you'd enjoy most? For more Garden State adventures, check out this road trip through some of New Jersey's Ghost Towns.
OnlyInYourState may earn compensation through affiliate links in this article.
Best Road Trips In New Jersey
July 29, 2021
What must-visit attractions in New Jersey are good for families?
New Jersey is a great state for family-friendly day trips. The possibilities are endless and include options such as:
Take a ride on a historic train
Climb inside a coastal elephant
Play games on the Boardwalk in the summer
Liberty Science Center
Camden Aquarium
Rutgers Gardens
Grounds for Sculpture
The possibilities are endless!
What are the best places to visit in New Jersey during autumn?
If you're looking to chase fall foliage in New Jersey, head west! Western New Jersey has the best autumn color. For a beautiful day trip, make sure you hit some of the following spots:
Drive up Route 31 through Pennington
Pass the famous rolling hills of Bluestone Farm
As you get farther north, towns will fade away into the mountains, and soon you'll reach the Delaware Water Gap
On the way, stop at Round Valley Reservoir for a walk
Visit the Ken Lockwood Gorge to see water and leaves swirling together
Are there any things to do in New Jersey over the winter?
Believe it or not, New Jersey is a great place to enjoy winter weather and fun! Not only will you find so many holiday celebrations that you'll need to start a new planner just to keep track, but you can enjoy the snow here, too. Some great things to do in New Jersey over winter include:
Mountain Creek has ski slopes for beginners through experts
Campgaw Mountain offers skiing, snowboarding and snow tubing
If you want to try cross-country skiing, rent gear and take a lesson at High Point
Locals know that the winter is the best time to visit the beaches