Some People Don't Know That Nevada Was The First State To Do These 10 Things
The state of Nevada is known for many things such as its amazing food, its historical role in the mining industry, and (of course) its numerous gambling casinos. In addition to these things, there are 10 things the state of Nevada is known for doing first, and some of them may surprise you! Here's a list of fun facts about Nevada that you can impress your friends with.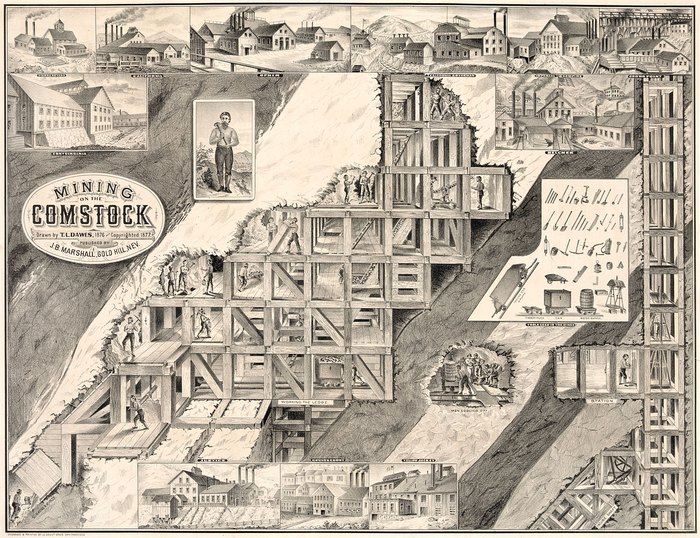 Did any of these 10 fun facts about Nevada surprise you? What did you find most interesting on the list? Let us know in the comments below!
And if you're looking for other fun facts about Nevada, these 12 inventions all hailed from The Silver State — some will surely surprise you!
OnlyInYourState may earn compensation through affiliate links in this article.
fun facts about Nevada
March 07, 2021
What are the best things about living in Nevada?
The Silver State boasts a diverse culture, healthy economy, excellent employment opportunities, and no state income tax. With a thriving tourism industry, incomparable natural beauty, and 300+ days of sunshine year-round, it's easy to see why so many families relocate to Nevada. More mountain ranges than any other state are contained within our borders and our expansive desert terrain is full of breathtaking canyons, cave systems, deep lakes, and valleys. Of course, the tourist mecca of Las Vegas may be the main attraction, but Nevada has an abundance of laid-back cities and quaint small towns that offer outstanding amenities and stunning natural sites for locals and tourists alike to enjoy.
What are the weirdest things about Nevada?
Did you know that in 1910 a law was passed to make gambling illegal in Las Vegas? Nevada trivia is fascinating and full of fun, little-known facts about our state. For example, 60,000 pounds of shrimp are consumed per day in Las Vegas, more than our entire nation combined. Also true for Vegas, there are 149,422 hotel rooms in the city and it would take you 288 years to spend a night in each one. Strange and outdated laws with roots in our Wild West history still exist in our law books today. For instance, it's legal to hang someone for shooting your dog and if you are planning a trip via camel keep to the side roads, riding a camel on Nevada Highways is outlawed.
What is Nevada known for?
Of course, our state is home to the world-famous city of Las Vegas, one of the top entertainment destinations across the globe. But beyond the glitz and excitement of this glamorous desert oasis, Nevada is home to Area 51. This highly classified region of southern Nevada is owned by the US Air Force and Defense Department and is shrouded in top-level secrecy. The compelling rumors about Area 51 have launched conspiracy theories of government experiments on detained alien life. Consistent reports of flying saucer sightings, legendary local UFO folklore, and innumerable claims of extraterrestrial encounters in this remote area make it one of the most popular places in Nevada.