Don't Drive On The Most Dangerous Road In Nevada In The Wintertime
Along with blissful landscapes and recreational opportunities, winter also brings forth challenges in regard to driving. Highways that were once easy-peasy turn into hour-long adventures in which catastrophe is just one wrong move away. As winter conditions continue to thrive in certain regions of our state, all Nevadans should use extra caution when driving on one highway in particular. Often regarded as the most dangerous road in Nevada during the wintertime, driving down this highway is no joke and you should definitely prepare yourself.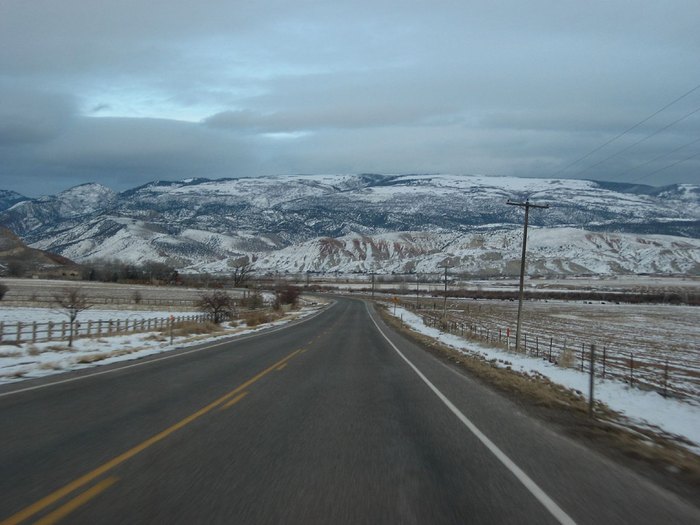 Are there any other dangerous roads that people should use caution driving on this winter? Let us know in the comments. We could all probably do with some reminding of why winter in Nevada is so great right about now, so check out our list of 13 Reasons Why Nevada Is The Most Underrated Winter Destination.
OnlyInYourState may earn compensation through affiliate links in this article.
Address: Mount Rose Summit, Mt Rose Summit, Nevada 89704, USA
Dangerous Road in Nevada
February 16, 2022
What are some naturally dangerous places in Nevada?  
Nevada is a beautiful state with plenty to do and see, but unfortunately, much like anywhere else, even this little slice of paradise has its dark side. For example, one of Nevada's most popular natural attractions also happens to be it's most dangerous. Lake Mead is an amazingly beautiful place straddling the Nevada/California borders, and unfortunately, it's also got a high rate of drownings reported each year. Mt. Charleston is also beautiful, with amazing trails and jaw-dropping natural beauty, but it's also home to dangerous wildlife like bears and mountain lions, as well as flood potential and frigid winter temperatures. Another beautiful but deadly place is the Truckee River, which is another of Nevada's most popular spots for outdoor recreation and another of Nevada's most dangerous places. Oh, and if you should ever find yourself at Incline Village, watch out for bears. Need a little more? Take a look at this list of some of the most dangerous, deadly places in Nevada.  
 What are the safest towns in Nevada?  
Sure, the Silver State might have its dangerous, scary places, but that means it's also got the opposite as well: plenty of places that are safe enough to raise a family in. Nevada's safest towns are actually safer than the majority of the United States, making them extra desirable places for folks looking to move somewhere and begin again. Some of the safest towns in Nevada include Boulder City, a town whose crime rate is 61.3% lower than the national average. That's pretty impressive! Then, there's Mesquite, whose crime rate is 32.6% below the national average, and Henderson, whose crime rate is 16.3% below the national average. In fourth place is the little town of Winnemucca, whose crime rate is just 5.1% below average – but that's still better than most places!