6 Mountain Lookouts/Fire Towers In Montana Where You Can Stay Overnight And Feel A Million Miles Away From It All
In the 1930s, the government began a project of creating a network of lookout cabins throughout the western part of the country to help the Forest Service identify wildfires more quickly. While there are still a few that are active, most were decommissioned by 1990. Today, they're a unique place for adventure seekers and nature lovers to spend a night or two, enjoying incredible views in complete solitude. Now, these towers may lack the modern conveniences of running water and electricity (you really will be "roughing it") but what you lack in modern comfort, you gain in 360-degree views of some of the most stunning scenery in Montana. Here are some of our favorite fire lookouts in Montana where you can stay overnight.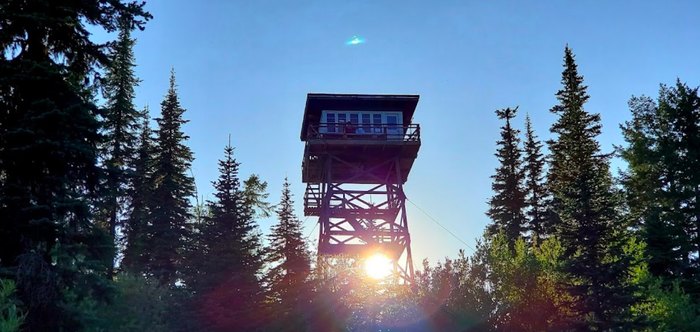 All bookings go through recreation.gov, and links to each lookout are listed above. For even more camping adventures, check out these luxury cabins in Montana.
Address: Yaak Mountain Lookout, NF-4407, Troy, MT 59935, USA
Address: Big Creek Baldy Lookout, 12557 MT-37, Libby, MT 59923, USA
Address: National Forest Development Road 403, NF-403, Montana 59873, USA
Address: Double Arrow Lookout, Montana 59868, USA
Address: Hornet Creek Road, Hornet Crk Rd, Montana 59928, USA
Address: Up Up Lookout, Montana 59867, USA