Here Are The 13 Most Dangerous Places In St. Louis After Dark
As of April 2017, St. Louis has the highest murder rate in the nation. The violence in the city is escalating at alarming rates. However, local government agencies are working with the governor of Missouri to clean up our streets and restore peace to our beautiful city. While that process is ongoing, it is good to know which areas to avoid in St. Louis.
The following information is for the year 2017 through the end of June. I found the data in a current St. Louis Metropolitan Police Department Crime Report. Please keep in mind I am not encouraging anyone to avoid these neighborhoods or attractions in these neighborhoods. With any big city, you should always be aware of your surroundings and be safe. Lock your car doors, don't pick up strangers, don't drive through neighborhoods you are unfamiliar with, and be aware of your surroundings when walking to your car.
The St. Louis Metropolitan Police Department reported the following places as the top 13 St. Louis neighborhoods you don't want to get caught in after dark.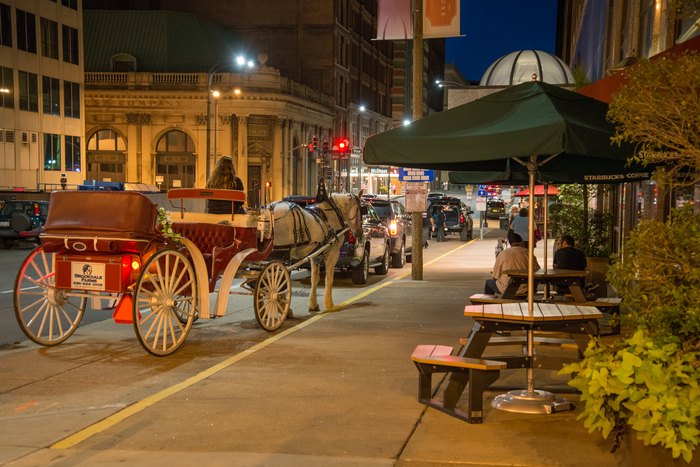 Even though these are the realities of the world we live in today, there are steps you can take to keep your family safe. Many of these neighborhoods are also the best neighborhoods to live in. The culture and history cannot be beaten and there are many really great people in St. Louis.
The numbers are high and disturbing when broken down, but don't give up yet. Join your local public meetings and become a part of the solution. Our city is worth saving. If you think you won't make a difference you are wrong. The more people who are involved in our neighborhoods, the bigger difference we can make.
Want to see more on dangerous towns? Check out the 10 Most Dangerous Towns in Missouri to Live In.
OnlyInYourState may earn compensation through affiliate links in this article.
Areas to Avoid in St. Louis
December 27, 2022
What are the safest cities in Missouri?
The safest cities in Missouri are fantastic places to live and visit.
What are the most charming small towns in Missouri?
The most charming small towns in Missouri are perfect spots to visit or to move to when you want a cozy getaway.
Where are the best day trips in Missouri?
The best day trips in Missouri are fun vacations for you and your loved ones to enjoy together.