6 Easy-Access Missouri Waterfalls That Are Perfect For A Summer Adventure
Spring is barreling right along, but we still have plenty of days left to fill with fun, relaxation, and adventure before summer. If it's an adventure you're after, you might like the idea of spending some time outdoors trekking to these six Missouri waterfall trails. A few require short hikes, while you can get to others with a mere short stroll. However, each promises breathtaking natural beauty! Did you look up something like "Are there any nice waterfalls near me?" to arrive here? Well, look no further, because the answer is almost assuredly yes.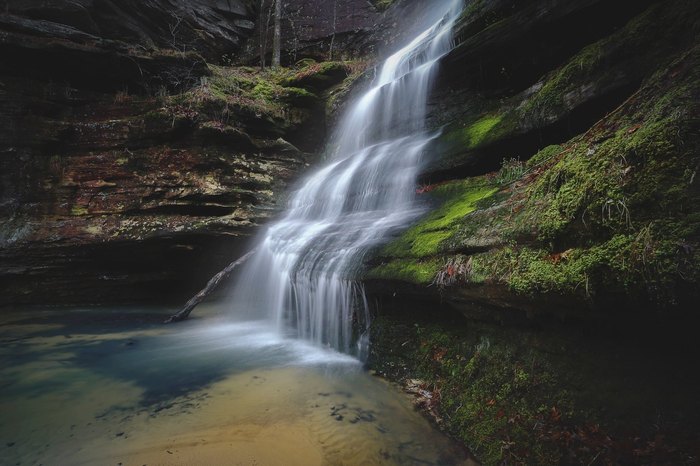 What are your favorite Missouri waterfalls? Let us know in the comments! For the ultimate outdoor adventure, follow this road trip to some of the best waterfalls in Missouri.
OnlyInYourState may earn compensation through affiliate links in this article. As an Amazon Associate, we earn from qualifying purchases.
More to Explore
Waterfalls Near Me
What are some of the best waterfall hikes in Missouri?  
Missouri is a lovely state with plenty of waterfalls to explore, and that can only mean one thing: there are loads of delightful hiking trails with waterfalls in Missouri to fall hopelessly in love with! Once you've seen a few, you'll want to see them all. Among our favorite hikes with waterfalls in Missouri are awe-inspiring gems like the Old Kate & Waterfall Trail, which is located inside Parkville Nature Sanctuary and spans just .08 miles in length. The waterfall isn't enormous, but it's astonishingly beautiful, and it's well worth the short trek to see it. Another favorite is the legendary Trail Through Time, which is found at the Pickle Springs Natural Area and is just under two miles long. Finally, be sure to also check out the Western Trail at the Hickory Canyons Recreation Area; at just a mile long, it's perfect for a quick and scenic hike, especially for anyone who calls themselves a fan of the numerous waterfalls in Missouri.  
How many waterfalls in Missouri are there?  
Missouri is home to no less than – and probably quite a lot more than – one dozen waterfalls, all of which are special and beautiful in their own rites. It's hard to choose a favorite; after all, it's pretty hard to find a waterfall that ISN'T amazing. The tallest waterfall in Missouri is Mina Sauk Falls, coming in at an impressive 132 feet tall. Sure, the drop is split between some awe-invoking ledges, but we promise they'll fill you with a sense of amazement from the moment you first see them. Another favorite waterfall in Missouri is the picture-perfect Dogwood Falls, which is located nearby the entrance to Dogwood Canyon. It's a six mile out-and-back adventure that'll have you constantly amazed, though – we say go for it! Missouri is a wonderful state for those who appreciate the fine art of waterfall chasing; see how many you can find.  
Related Articles
Explore Missouri