The Rare Natural Phenomenon In Mississippi That Will Go Down In History
In just a few weeks, the entire country will experience an incredible natural phenomenon – the Great American Solar Eclipse. During the eclipse, the moon's shadow will pass over all of North America, turning day into night for a few brief moments. Several states will experience a total eclipse, while others, like Mississippi, will experience a partial eclipse. Either way, it's truly an awe inspiring sight. Read on to make sure you know everything you need to know about this amazing, once-in-a-lifetime event.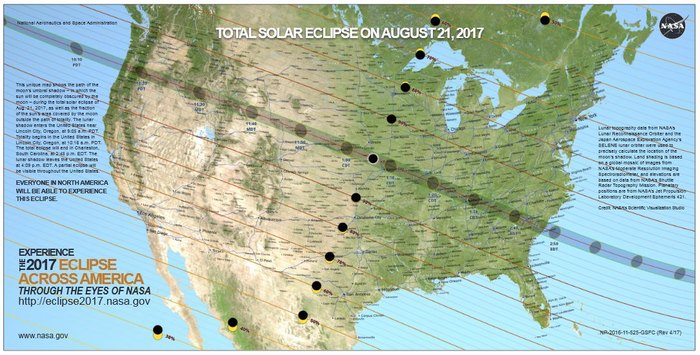 Check out the short video below for a better idea of when different parts of the state will experience an eclipsed sun.
Mississippi Solar Eclipse on August 21, 2017 from LarryKoehn on Vimeo.
Remember, the Great American Solar Eclipse will take place on August 21, 2017. So make sure to mark your calendar because you don't want to miss this rare natural phenomenon! For more information, click here.
If you enjoyed this, be sure to check out "These 7 Unexplained Natural Phenomena In Mississippi Will Baffle You."
OnlyInYourState may earn compensation through affiliate links in this article.