You've Never Tasted Anything Like These Unique Desserts In Michigan
Michigan is known for a few things in dessert-making. It has a lot to do with the state's rich history in fudge-making, as well as its deep roots in apple growing. We've dug up some truly Michigan desserts that folks outside of the state just can't appreciate.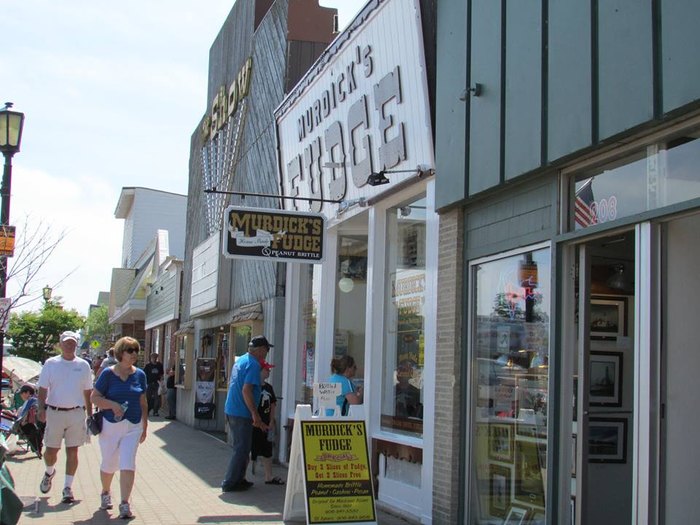 Mmm, my mouth watering just looking at this. I can't wait to sink my teeth into some of these delicacies. Tell us though, what are some of your all-time favorite Michigan-specific desserts? Did we miss any of your all-time favorite Michigan snacks or treats? Share them with us in the comments below!
And if your sweet tooth is still aching, this delicious road trip visits the best pie shops in Michigan, and is sure to satisfy your every dessert craving!
OnlyInYourState may earn compensation through affiliate links in this article.
More to Explore
Michigan desserts
What dessert is Michigan best-known for?
Cuisine is one of the most essential parts of a culture; in fact, for many states, there is even a particular food or dish signifies the state itself (AKA, synecdoche). In Maine, there's the lobster roll. Kentucky? Bourbon! Texas: barbecue. Wisconsin is cheese. And Michigan? Fudge. In fact, in the Great Lakes State, there's one region, in particular, that's not just the fudge capital of the state; it's the top fudge producer in the country. Mackinac Island is one of the most charming places in the country, period. Located on Michigan's Upper Peninsula, Mackinac Island is a delightful little coastal locale that enjoys a laid-back, old-fashioned way of life. In this no-car city in Michigan, you'll find residents and visitors walking, biking, and even enjoying horse-drawn carriage rides around town, making for an incredibly endearing experience and a welcome reprieve from the rest of the world. Vehicles aside, Mackinac Island is perhaps best-known for its amazing fudge — the island has 14 fudge shops that collectively make more than 10,000 pounds of fudge per day during the peak season. Within this Willy Wonka wonderland, May's Candy Shop is a fourth-generation, family-run confectioner that's not only the town's oldest it's also the best and most beloved business in Michigan!
What are some iconic Michigan foods?
In addition to the Michigan desserts listed above, iconic foods from the Great Lakes State include the coney dog, Detroit square pizza, pasties, and, of course, apple everything. 
Related Articles
Explore Michigan