8 Little Known Swimming Spots In Kentucky That Will Make Your Summer Awesome
When the weather heats up, you'll want to keep a list in your back pocket of places to cool off. Kentucky has everything from hidden waterfalls to dip your head under, to fast pace water parks, depending on what kind of swimming adventure you're looking for. Keep this list handy this summer, and every summer to come, of swimming holes in Kentucky that will make your summer awesome.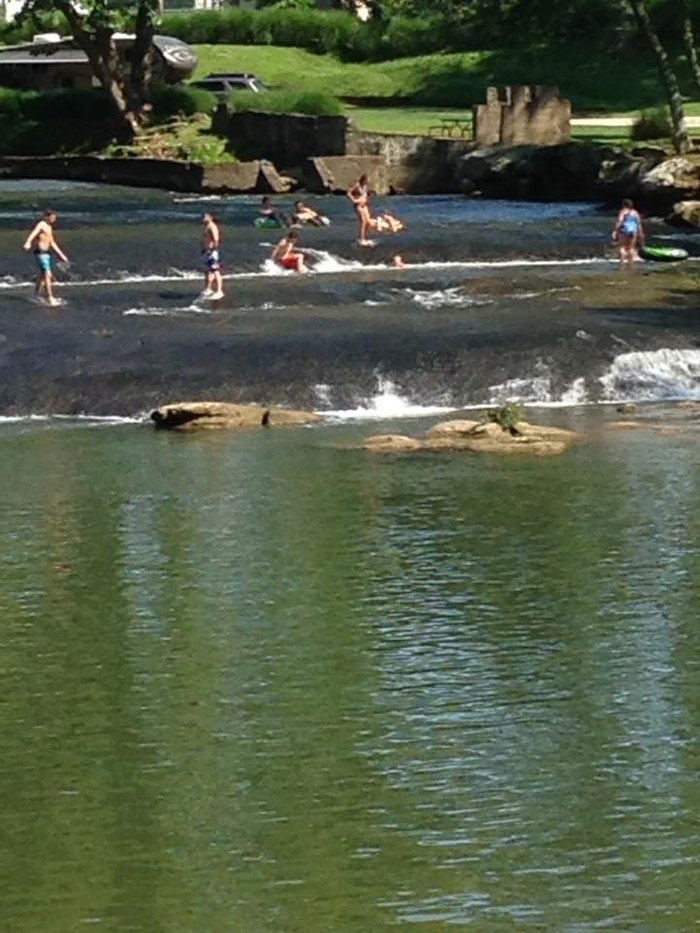 Quick Hits: Swimming Holes In Kentucky
What is the cleanest lake in Kentucky? There are many different opinions when it comes to this question, as there are so many beautiful lakes in Kentucky. But if you are looking for the cleanest, clearest swimming hole in Kentucky, consider Laurel River Lake in Laurel and Whitley Counties. The crystal clear waters of this lake make it ideal for swimming and any other water activity, and it's definitely one of the cleanest lakes in Kentucky.
Does Kentucky have any natural inland lakes? While the state of Kentucky is home to dozens of lakes, it only has three major natural ones. One of them is Shelby Lake, a 100-acre body of water in Ballard County.
What is the only state with no natural lakes? While Kentucky is home to only 3 major natural lakes, there is a state that does not have any. Maryland has several reservoirs, but you will not find any natural lakes within its state lines.
What state has the least amount of lakes? With no natural lakes, Maryland may be the state with the fewest. If you're thinking Minnesota is the state with the most lakes, don't forget to consider Alaska, which is home to millions of these bodies of water.
There are countless swimming holes in Kentucky, many of which are hidden and known only by those who have sought them out. With lakes, rivers, and creeks everywhere you turn, Kentucky is a wonderful place to cool off in the heat of summer. Is your favorite swimming spot on the list? Did we miss any "little known" places to take a dip? Share your thoughts and advice in the comments!
And for even more suggestions of Kentucky swimming spots, check out our previous article here.
OnlyInYourState may earn compensation through affiliate links in this article. As an Amazon Associate, we earn from qualifying purchases.
Related Articles
Explore Kentucky