12 Unforgettable Kentucky Day Trips, One For Each Month Of The Year
There's nothing like a good, old-fashioned day trip, and luckily for you, we're rounded up some of the best family-friendly day trips in Kentucky! If you've lived in the Bluegrass for a while and haven't really explored, then it's time to get out and experience all our amazing state has to offer. No matter what type of outing you enjoy, we have it here in our fun-filled and beautiful state. To get you started, we've outlined what are some of the best Kentucky day trips, each one with something different to offer. Some of these may be better as an overnight, depending on where you live, but they are all guaranteed to be memorable. Plan a few adventures with these 12 unforgettable Kentucky day trips, one for each month of the year.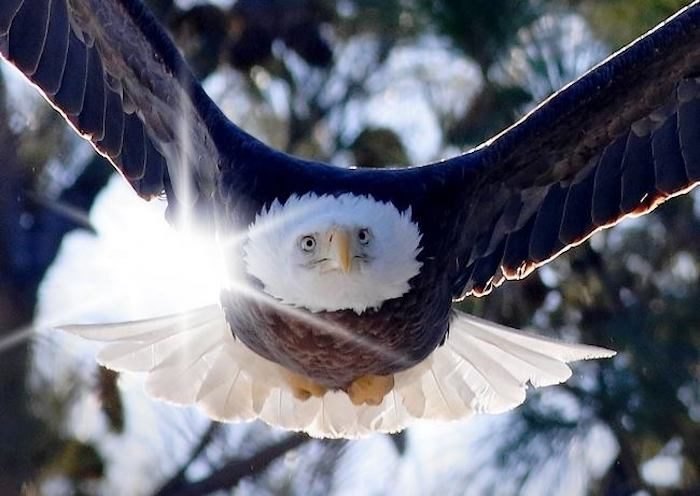 This list of the best day trips in Kentucky is just the beginning of what you can experience here in the Bluegrass State. Once you've checked these off, be sure to search our site for more ideas! Are you ready to explore Kentucky this year? Which one of these looks the most exciting? Share your thoughts with us in the comments!
Looking to extend your family-friendly day trip into a multi-day adventure? Then you'll want to pack a bag and embark on this family-friendly road trip in Kentucky, which visits several of our favorite kid- and adult-approved attractions and destinations in the Bluegrass State!
Address: Kentucky Dam Village, 113 Administration Drive, Gilbertsville, KY 42044, USA
Address: Red River Gorge Ziplines, 455 Cliffview Rd, Campton, KY 41301, USA
Address: Wild Lights at the Louisville Zoo, 1100 Trevilian Way, Louisville, KY 40213, USA
Address: Wild Lights at the Louisville Zoo
Address: Sand Cave Road, Sand Cave Rd, Ewing, VA 24248, USA
Address: John James Audubon State Park, Henderson, KY 42420, USA
Address: Land Between the Lakes National Recreation Area, 238 Visitor Center Dr, Golden Pond, KY 42211, USA
Address: Rabbit Hash, KY 41091, USA
Address: Hidden River Road, Hidden River Rd, Horse Cave, KY 42749, USA
Address: Patti's 1880's Settlement, 1793 J H O'Bryan Ave, Grand Rivers, KY 42045, USA
Address: Gorge Underground, 2478 Glencarin Rd, Rogers, KY 41365, USA
Best day trips in Kentucky
May 29, 2022
What are some family-friendly day trips in Kentucky?
If you're looking for some of the best day trips in Kentucky everyone can enjoy, you have a ton of options. Got animal lovers? Take them to the Newport Aquarium, Kentucky Reptile Zoo, Louisville Zoo, Kentucky Horse Park, or Kentucky Down Under Adventure Park! If you have little outdoor adventurers in the family, places like Red River Gorge, Cumberland Falls State Resort Park, Yogi Bear's Jellystone Park, the Louisville Mega Cavern, and Mammoth Cave are all fun options. In terms of museums, the Explorium of Lexington, Harland Sanders Cafe and Museum, Kentucky Museum, International Paranormal Museum and Research Center, and Louisville Slugger Museum & Factory are all epic day trips in Kentucky that are as educational as they are fun. For history buffs, Butcher Holler is iconic, while Kentucky State Parks like My Old Kentucky Home, Big Bone Lick State Historic Site, Old Fort Harrod State Park, Fort Boonesborough State Park, Perryville Battlefield State Historic Park, Cumberland Gap National Historic Park, and, of course, the Abraham Birthplace National Historic Park are absolutely worth checking out. Really, there is so much fun to be had around this wonderful state of ours, and no matter where in the Bluegrass you hail from, if you're searching for "day trips near me" in Kentucky, you are pretty much guaranteed to find something right in your own backyard!
Address: Kentucky Dam Village, 113 Administration Drive, Gilbertsville, KY 42044, USA
Address: Red River Gorge Ziplines, 455 Cliffview Rd, Campton, KY 41301, USA
Address: Wild Lights at the Louisville Zoo, 1100 Trevilian Way, Louisville, KY 40213, USA
Address: Wild Lights at the Louisville Zoo
Address: Sand Cave Road, Sand Cave Rd, Ewing, VA 24248, USA
Address: John James Audubon State Park, Henderson, KY 42420, USA
Address: Land Between the Lakes National Recreation Area, 238 Visitor Center Dr, Golden Pond, KY 42211, USA
Address: Rabbit Hash, KY 41091, USA
Address: Hidden River Road, Hidden River Rd, Horse Cave, KY 42749, USA
Address: Patti's 1880's Settlement, 1793 J H O'Bryan Ave, Grand Rivers, KY 42045, USA
Address: Gorge Underground, 2478 Glencarin Rd, Rogers, KY 41365, USA