The 12 Very Best Day Trips You Can Possibly Take In Kentucky
Have you ever asked the question, what is there to do in Kentucky? If so, it turns out that Kentucky is chock-full of things to do, as we've proven over and over again. But whether you are from here or are visiting the Bluegrass State, we've compiled a list of the great getaway ideas in and around Kentucky. From a relatively unknown pristine beach to zip lining underground, these hidden gems and popular attractions alike are the best day trips in Kentucky and all prove that Kentucky is the place to be. For more information on each of these destinations, click on the link below the pictures!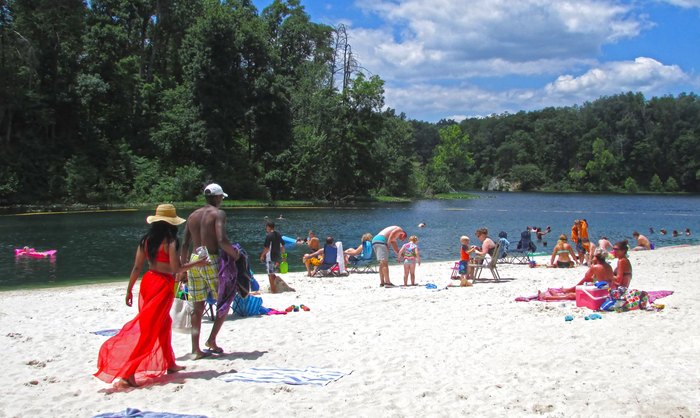 Quick Hits: What is there to do in Kentucky?
What is there to do on a rainy day in Kentucky? Kentucky has endless options for fun on a beautiful day, but there is still plenty to do if it's raining and you need to be inside. If you still want a little adventure, check out the Lousiville MegaCavern or even a cave tour at Mammoth Cave. We are also home to the some of the world's largest escape rooms at Countdown Games in Lexington, or you could head to any number of wonderful local restaurants throughout the state.
What do you do with kids in Kentucky? Kids should never be bored in the state of Kentucky! There are plenty of kid-friendly activities from easy hiking trails, swimming beaches, waterparks, farm tours, train rides, and more.
What do you do with kids in Kentucky without spending any money? The best place to start would be any of Kentucky's wonderful state parks. Even if you have to pay a small fee, there is endless fun and an array of activities offered at every park and they can be found all over Kentucky.
These 12 spots are some of the best day trips to take on one tank of gas, so it's time to start planning! How many of these day trips in Kentucky have you taken? Which of your favorites should we check out for next time? Share your thoughts with is in the comments!
And for a few bonus day trip ideas, check out these other awesome ideas throughout Kentucky!