12 Unforgettable Illinois Day Trips, One For Each Month Of The Year
If you're anything like us, we're already filling up a bucket list of places to go and things to do in the months ahead (New Year's Eve or not). Save yourself the "best day trips near me" internet search. We've listed our faves so you, too, can plan your year with monthly day trips in Illinois that will make it easier to complete your bucket list. We've come up with 12 ideas to get you started, so pull out the planner and get's go! Which locations are your favorites? Tell us in the comments!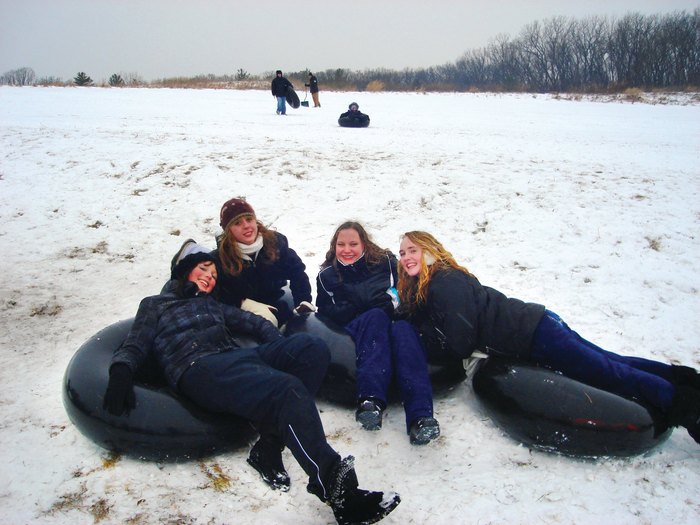 For more like this, check out these year-round day trips in Illinois!
What other monthly day trips do you want to take this year? Share your ideas with us in the comments – we love hearing from you!
OnlyInYourState may earn compensation through affiliate links in this article. As an Amazon Associate, we earn from qualifying purchases.
More to Explore
Best Day Trips in Illinois
What are some fun, unique things to do around Illinois?  
Illinois is a delightful place to live and visit, with plenty of awesome stuff to do no matter whether you're a city-slicker or a fan of the boonies. You're sure to find unique things to do around Illinois to fit any interest of yours; for example, enjoy some of the best small towns in Illinois with a trip to somewhere like Galena, an adorable small town in the northwestern part of the state, and its one of the best day trips from Chicago. With under 4,000 people who call it home and one of the cutest main streets in Illinois, it's a can't-miss. Another attraction that's uniquely our own is the gorgeous Anderson Japanese Gardens, in Rockford. It's an incredibly pristine, elegant Japanese garden with lots of cultural lessons along the way, and it's picture-perfect! Finally, head to the Abraham Lincoln Presidential Library and Museum, in Springfield, for your daily dose of legendary local history!  
What are some awesome day trips near me I can take?  
There are plentiful options in terms of awesome day trips in Illinois, no matter which part of the state you're from. How about day-tripping it through one of our 309 (yes, you read that right and it's not a typo) state parks and recreational sites? For example, in northern Illinois, you'll find Moraine Hills State Park, which is 2,200 acres of awe-inspiring geological history and some of the Midwest's most beautiful scenery. In central Illinois, check out Wolf Creek State Park, which is enormous (25,300 acres) and worthy of maybe more than just one day. In southern Illinois, be sure to visit Fort Massac State Park for some interesting history lessons and more!  
What are all the best getaway spots near me?  
Much like with day trips, you really can't go wrong in terms of getaway spots in Illinois no matter which part of the state you're in. Our state parks do make wonderful getaways, but there are more than just those, too – in the northern part of the state, there's the Matthiesen Lake Waterfall (which can be found near Oglesby). It's stunningly beautiful and perfect for a first (or 50th) date or simply for getting away from life for a while. We also love Homan Falls, in western Illinois, and Jackson Falls in the southern part of the state is worth a drive if it's not near you. Never underestimate Illinois – it's a true hidden gem!  
Related Articles
Explore Illinois