Posted in Hawaii
August 07, 2022
12 Things You'll Remember If You Grew Up In The 80s In Hawaii
From the first Europeans visiting the islands in 1778 and the establishment of the Kingdom of Hawaii in 1795 to Hawaii's admittance to the United States of America in 1959, the Hawaiian Islands are steeped in history. Sometimes, though, focusing on modern history is a little more fun. So, today, we're taking a step back in time to the 1980s. If you lived in Hawaii during this decade, you undoubtedly remember these 12 events, natural disasters, political happenings, and milestones. Let's take a look at some photographs and events from Hawaii in the 80s, shall we?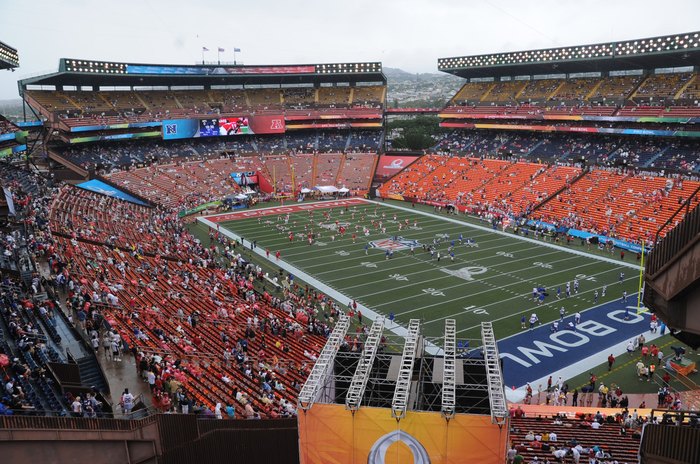 How many of these events that happened in Hawaii in the 80s do you remember? What other pivotal events would you add to this list? Sound off in the comments below — we love hearing from you!
For another dose of nostalgia, we're looking back at iconic photographs of Hawaii taken in the 1970s.
Hawaii in the 80s
August 12, 2022
What are some retro places in Hawaii?
If recollecting the above events and happenings of Hawaii in the 80s has you feeling nostalgic, there are some retro places you can visit in Hawaii for a little blast from the past. If you're a fan of tropical getaways and historical charm, there's nothing better than checking out a vintage-inspired hotel. When you're hunting for your next vacation destination, consider the unforgettable White Sands Hotel in Honolulu, Hawaii. White Sands Hotel has welcomed visitors since 1957, offering an unbeatable combination of hospitality, laid-back fun, and lush surroundings. When you choose to stay here, you'll feel like you've landed in the late 60s or early 70s — this hotel is all about mid-century modern, and we're here for it!
If you're looking for an entire town that feels like a time warp, visit the adorable locale of Wahiawa. Home to more than 16,000 residents, Wahiawa is located between the island's two volcanic mountain ranges on Route 99, the road most commonly taken by those traveling to the North Shore from Honolulu. But if you were to stop in town and take a look around, you would see that there is more than meets the eye in this small inland city, including some retro throwbacks sure to delight! Surfing The Nations is a classic vintage/resale shop, and it's next-door to a beloved old-school surf shack, Surfers Coffee Bar. Route 99 Hawaii is *the* classic tourist hub; for Hawaiian-themed and inspired clothing, be sure to check out this quirky shop, full of t-shirts, colorful, embroidered trucker hats, and knick-knacks.