Posted in Hawaii
August 06, 2022
16 Things That Come To Everyone's Mind When They Think Of Hawaii
Whenever you think of Hawaii, there are certain things that come to mind even if you've never stepped foot onto one of the islands. Listed below are 16 things associated with Hawaii that you should already be familiar with. Some of these things related to Hawaii might even surprise you.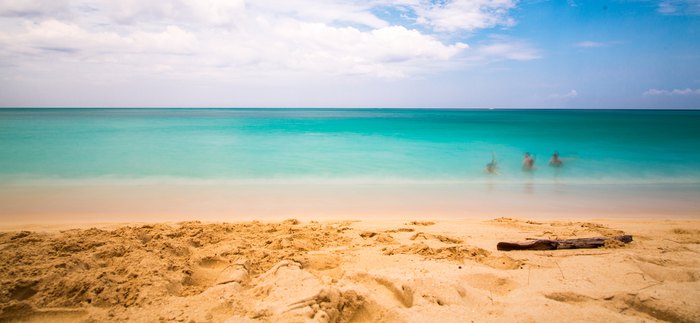 What are some other things associated with Hawaii you'd add to this list? Let us know in the comments below.
OnlyInYourState may earn compensation through affiliate links in this article.
things associated with hawaii
August 11, 2022
What are 10 Hawaii facts that are truly unbelievable?
When it comes to Hawaii, there are many facts about "The Aloha State" that you probably already know. There might even be several that you don't know, including the 10 Hawaii facts listed below.
1. The only state that grows coffee commercially is Hawaii. Oahu, Maui, and the Big Island have coffee farms that tourists can visit.
2. The first state to ban the use of plastic bags was Hawaii, which happened in 2015.
3. Since the 1920s, billboards have been outlawed in Hawaii.The people of Hawaii want visitors to enjoy the natural scenic beauty without being distracted by billboards.
4. The "Largest Maze in the World" is at the Dole Plantation in Oahu. The Pineapple Garden Maze covers three acres and has nearly three miles of twists and turns. If you love mazes, you'll definitely want to give this one a try.
5. It's illegal to own a pet snake in Hawaii. Because of this, you'll see less snakes in the wild.
6. All kinds of gambling are banned in Hawaii. Casinos, bingo, horse races, etc. It's all illegal!
7. Daylight Savings Time isn't observed in Hawaii.
8. Surfing, which was invented in Hawaii, was originally known as "wave sliding."
9. Several hit movies and television shows were filmed in Hawaii, including Jurassic World, Baywatch, Kong: Skull Island, LOST, Gilligan's Island, etc.
10. The only U.S. state with two official languages is Hawaii. Both Hawaiian and English are spoken.
What are five phrases or words that describe Hawaii?
There are several phrases and words that will have you immediately thinking of Hawaii the moment you hear them. We've listed five of these phrases and words that describe Hawaii below. Can you think of any others?
1. "The Aloha State"
2. Beautiful Beaches
3. Volcanoes
4. Tropical Vacation
5. Monster Waves
OnlyInYourState may earn compensation through affiliate links in this article.