Here's Hawaii's Most Underrated Town... And You'll Want To Visit
The Hawaiian Islands are full of miles of striking coastline, picturesque towns, and luxury resort areas, so it makes sense that a small inland town on the island of Oahu doesn't generally receive much praise. But there are quite a few things to do in Wahiawa, Hawaii for those who want to escape the hoards of tourists and the hustle and bustle of Hawaii's capital city. Retreat inland for the day to Wahiawa and treat yourself to mouthwatering food, stellar coffee, and some fascinating attractions in the literal heart of Oahu.
Home to more than 16,000 residents, Wahiawa is located between the island's two volcanic mountain ranges on Route 99, the road most commonly taken by those traveling to the North Shore from Honolulu. But if you were to stop in town and take a look around, you would see that there is more than meets the eye in Wahiawa, HI. Here are 13 places to check out the next time you're passing through. We think it might even be worthy of its own day trip.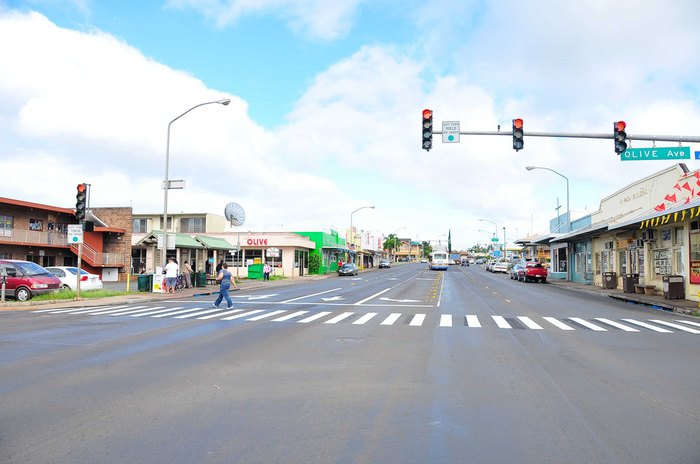 Have you ever visited Wahiawa, Hawaii? Do you agree that it is the most underrated town in Hawaii? Tell us your thoughts in the comments!
For more incredible adventures in Hawaii's many towns and cities, check out these 9 underrated Hawaiian cities, these 10 places to move to get away from it all, and these 10 peaceful towns where the tourists won't find you
OnlyInYourState may earn compensation through affiliate links in this article. As an Amazon Associate, we earn from qualifying purchases.
More to Explore
Small Towns In Hawaii
What are the most popular small towns in Hawaii? 
There are a ton of popular small towns in Hawaii, and in reality, most towns in Hawaii could be classified as small: after all, the third-largest town in Hawaii (after Honolulu and East Honolulu) is Hilo, a town on the eastern shore of Hawaii Island that is home to approximately 46,000 residents. The most popular towns include Paia and Lahaina on Maui, Hanapepe and Hanalei on Kauai, Haleiwa and Kailua on Oahu, and Hawi and Volcano on Hawaii Island. If a weekend getaway is what you're looking for, check out some of the best weekend getaways in Hawaii. Or take a look at the best waterfront towns in Hawaii.
What are the prettiest small towns in Hawaii? 
As you might have guessed, there are a ton of pretty small towns in Hawaii. Kihei is an oceanfront oasis on Maui and Wailua is a hidden gem on Kauai that is home to one of the most stunning rivers in the Aloha State.
Are there any historic small towns in Hawaii?
There are several historic small towns in Hawaii. From Hawaii's first residents and the first Europeans visiting the islands in 1778 to the establishment of the Kingdom of Hawaii in 1795 and Hawaii's admittance to the United States of America in 1959, the Hawaiian Islands are steeped in history, heritage, and culture. And nowhere will you find more history than in the Aloha State's oldest towns. History buffs will love visiting these nine old-fashioned towns found across the Hawaiian Islands.
Related Articles
Featured Addresses