Everyone In Georgia Must Visit This Epic Waterfall As Soon As Possible
There may be a debate going on between visitors and residents of Georgia. It's a heated debate, which may eventually erupt into fist-fighting and shrimp-and-grits slinging. But, no, we won't let it get that far. There's no reason for further dispute, we're here to settle the score. THE ultimate, most beautifully majestic, sensationally wondrous waterfall that your MUST visit as soon as possible in Georgia is…
Cloudland Canyon Falls.
OK, if I've ruffled some feathers, I apologize in advance. If you're screaming at your monitor and it can't be the waterfalls at Cloudland Canyon that top the list, then you need to feast your eyes on this photographic evidence below. Here's why the Cloudland Canyon waterfalls rule: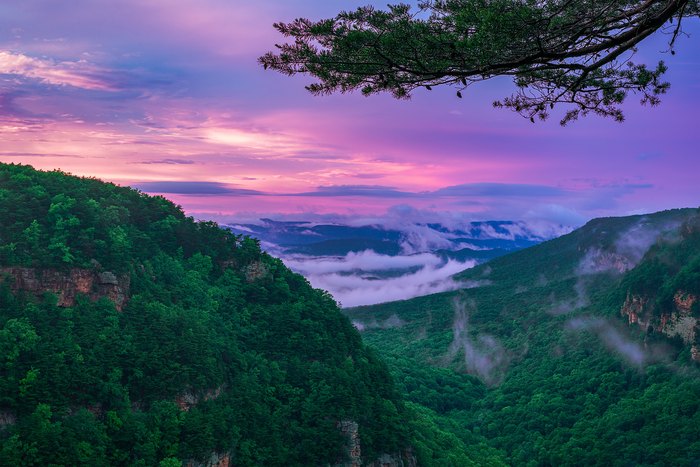 There you have it; evidence that both Cherokee Falls and Hemlock Falls of the Cloudland Canyon Falls family are completely epic and need to be visited as soon as possible. The trails are stunning, although not super strenuous. (They cover just a couple of miles.) The depths of the waterfalls that drop into the canyons and boulders below are absolutely worth the trip.
Have you been to these falls before? Share your stories with us in the comments below!