Shop 'Til You Drop At Daytona Flea & Farmers Market, One Of The Largest Flea Markets In Florida
Is anyone else ready to shop 'til they drop their next weekend off? There is nothing better than hunting for treasures at a local flea market – you really never know what you'll find. But we have a Florida flea market experience that is bigger and better than the norm. Daytona Flea & Farmers Market has been a staple for local weekenders who are looking to cash in some antiques, vintage collectibles, fresh produce, and so much more. It's easy to spend an entire afternoon here, loading up on shopping and food, too!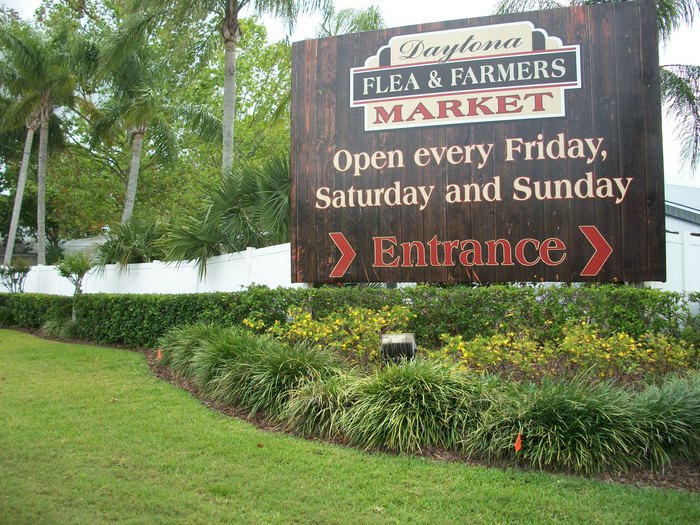 Have you ever been to the Daytona Flea & Farmers Market in Daytona, Florida before? Share with us your experience in the comments section! Or if you're looking for more information about this flea market in Florida, such as current hours of operation, then check out the website or Facebook Page.
If you have discovered any flea markets near you tell us all about your best deals and most interesting finds.
OnlyInYourState may earn compensation through affiliate links in this article.
Address: Daytona Flea & Farmers Market, 1425 Tomoka Farms Rd, Daytona Beach, FL 32124, USA
More Florida flea markets to explore
March 01, 2023
What are the best flea markets in Florida?
Florida might just be the flea market capital of the world with some of the biggest flea markets we've ever seen. Here are some of the best flea markets in Florida for you to find some great deals:
Webster Westside Flea Market, Webster, FL: The Webster Swap-O-Rama is a happening place to find some great deals on jewelry, clothing, collectibles, and more. You'll find a mix of professional vendors and people who set up shop to sell off some household items they no longer want. Either way, it means good deals for you.
Red Barn Flea Market, Bradenton, FL: This massive 145,000-square-foot flea market is so big you'll definitely need all day to check out all of the hidden treasures. You'll find just about everything you can imagine, plus fresh produce.
Flamingo Island Flea Market, Bonita Springs, FL: Bonita Springs knows how to put on a really fun flea market, and this one is delightful. From clothing and knick-knacks to succulents, cacti, and houseplants. It is really a fun and unique market.
Fleamasters Fleamarket, Fort Myers, FL: If you thought the Red Barn Flea Market was big check out Fleamasters. At 400,000 square feet, it is absolutely gargantuan! With 900 vendors and an estimated 1.5 million items, you'll need multiple days to see everything here.
Pecan Park Flea & Farmers' Market, Jacksonville, FL: Don't miss the gator pond at this cool flea market! Pecan Park takes your typical flea market and spruces it up with freshly baked cookies, farm goods, and lots of unique items to shop for. You'll find antiques, toys, plants, collectibles, gifts, and so much more.
For even more fun and rewarding flea markets in Florida read this list of 10 Florida flea markets to explore over a weekend.