The Deadliest Road In Florida Is One You'll Want To Avoid
Although there are many dangers in Florida that receive more attention, the truth is that our cars are statistically much more dangerous than sharks or lightning. Auto Insurance Center recently published an analysis of National Highway Traffic Safety Administration data to find out which of America's highways have the highest number of deadly crashes. They determined that I-10 is the most dangerous road in Florida. Let's find out why: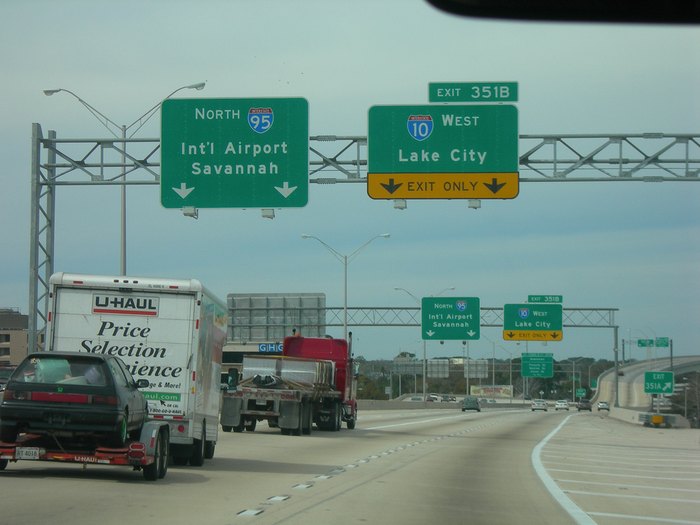 If you're traveling by car and want to avoid accidents, try to leave early in the morning, when there are statistically fewer drunk drivers and less congestion.
Want to read the full report on the most dangerous road in Florida? Check it out here.
OnlyInYourState may earn compensation through affiliate links in this article.
More to Explore
most dangerous road in Florida
Are there any urban legends in Florida?
Once you've lived in Florida long enough, you'll start to hear about our creepy urban legends. One of the most famous involves a creature known as the Florida Skunk Ape. Researcher Dave Shealy has spent many years trying to track down this stinky, scary monster in the Florida Everglades. But this is just the beginning of Florida's quirky urban legends! Some people still believe in the Florida toilet spiders, little insects that hide in plumbing systems and kill unsuspecting people. Eager for more? Check out our full of list of the nine weirdest urban legends in Florida.
What are the most haunted places in Florida?
Rumored to be haunted, the Pensacola Lighthouse is one of the most dangerous places to avoid in Florida – especially if you're afraid of ghosts. Paranormal investigators say an unhappy woman butchered her husband here, and their spirits linger to this day. If you visit in the evening, you may hear mysterious groaning sounds and feel chills run down your spine. For more haunted happenings, visit Bulow Creek State Park. According to legend, the park's magnificent tree, known as The Fairchild Oak, is home to otherworldly spirits. A man named Norman Harwood allegedly killed himself here, and his ghost can be seen roaming the grounds.
Can I visit any abandoned places in Florida?
Yes! Did you know that there's an abandoned bridge to nowhere in Florida? Known as the Suwannee Springs Bridge in Live Oak, Florida, this mysterious destination continues to baffle visitors. It's covered in graffiti, and some people say it's hauntingly beautiful. For more unusual adventures, check out the abandoned town of Hillside Estates in Florida. Nearly 100 homes sit vacant, and the streets are eerily quiet. You have to see it to believe it!
Related Articles